Companies news
Indian Entrepreneur In Paris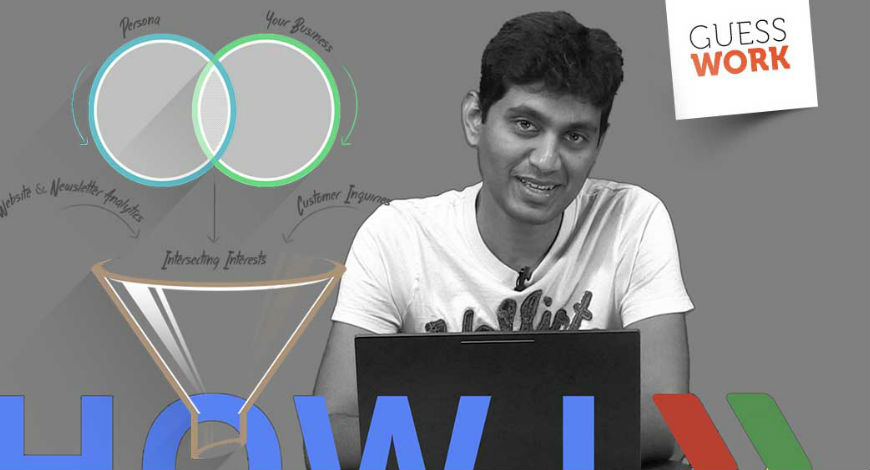 Hailing from Chennai, Mani Doraisamy and his cofounder Boobesh Ramalingam took their startup named Guesswork to Paris, after winning a residence permit and related kitty in the first season of French Tech Ticket. Mani is back in India for a few days to help spread the message that there are other avenues for growing your business besides going to Silicon Valley or hunting down VCs. He will be also speaking at Nasscom Conclave, Bangalore, in October.
Guesswork has an interesting proposition.
It calls itself a product recommendation engine for ecommerce companies. For example, remember those products Amazon recommends to you based on your searches? That's possible because of software like Guesswork.
"80 per cent of people who look at ecomm sites don't register, they just look at the products, they don't even leave an email address for the ecomm company to add to their database. Out of the 20 per cent that do register, 18 per cent won't buy anything. Only 2 per cent will buy something."
Those are astounding numbers, and not the kind of numbers ecommerce companies are probably showing their prospective investors. Even for Mani and co. it took 6-9 months to come up with this finding.
With this insight, they decided to focus on the 98 per cent of users who haven't bought anything yet. They have built a technology that recommends the right products to these users and converts them into first time buyers.