CEO Interviews
Nishant Parikh, Sridhar Gorthi - Senior Partner, Trilegal
November 2022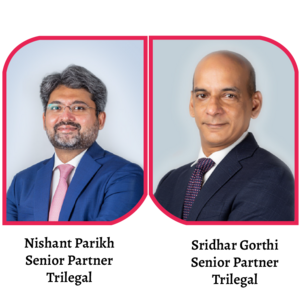 Trilegal is a top tier full-service law firm founded in 2000. The firm operates on a unique all-equity lockstep model based on its founding principles of transparency, democracy and meritocracy. It now has close to 700 lawyers, including 86 Partners with expertise in transactional, advisory, regulatory, and disputes matters. The firm has been consistently recognised as the best Indian law firm for the quality of service and client satisfaction, besides commitment to diversity, equality and sustainability.
In 2020, the firm elected Sridhar Gorthi and Nishant Parikh (both previously part of the corporate practice) as members of the Management Committee. They took over amidst the Covid19 pandemic, ensuring that client service was not disrupted during the pandemic. In the last two years, they have overseen tremendous growth in the firm - from 55 partners to 86, together with a proportionate growth in the number of lawyers.
Udyen Jain - Founder & Managing Director
November 2022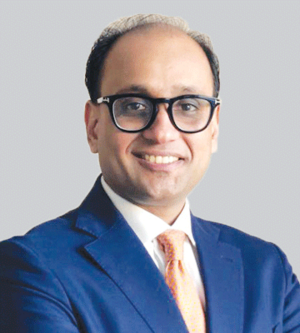 Founded in 1996, our global firm focuses on delivering top-notch business consultancy services that guarantee your international success. These services include Subsidiary Creation, Audit, Taxation, Strategic and Business Consultancy, Joint Ventures, Leveraged Buyouts, Transaction advisory, Acquisitions, as well as Legal and Regulatory Services. Headquartered in Pune, we have four offices in India and seven abroad, including two in France (Paris and Marseille) and one in Italy.
Manu Bishnoi - Managing Director, JLTM Energy India Pvt. Ltd.
October 2022
Technique Solaire, India is a subsidiary of French company, Technique Solaire (JLT Invest Group), working in the field of renewable energy as an Independent Power Producer (IPP) since 2008. The group was founded by three French citizens, Julien Fleury, Lionel Themine & Thomas De Moussac and has a turnover of over € 114 Million & more than 140 employees as of December 2021. Bpifrance and Credit Agricole Regional Investment are minority shareholders at group level.
Rana Barua, Group CEO, Havas Group India
September 2022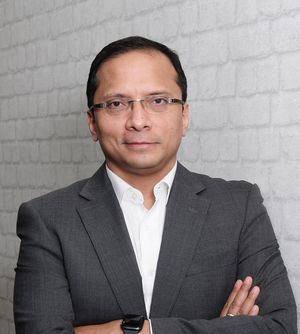 In my current role as the Group CEO of Havas Group India, I am leading what is today India's fastest-growing advertising and media network. I joined the company in 2018 with the sole focus of restaging the Paris-headquartered Havas Group in India, (been around for a while in India) which had renewed plans of growth and expansion. We were just 3 agencies and a little over 200 people. Today, we are a 15-agency conglomerate across various expertise, with over 1200 employees. That this complete resurgence happened within a short span of just three years, including the two years of the pandemic, is a result of our unflinching belief in our brilliant leaders, the fabulous people, our differentiated product, and the progressive culture that we are collectively building. The evolution of the network has been possible due to the power of collaboration and integration as I truly practise the philosophy of Havas Groups #BetterTogether.
Prashant Mara, Managing Partner - BTG Legal
September 2022
India's ESG-specific disclosures is currently limited to only the top 1000 listed companies by market capitalisation. However, this position may soon change, and newer regulations may mandated other listed and private limited companies above a certain threshold of annual turnover or paid-up capital to make ESG disclosures. While the timeline for this is uncertain, Indian government has already started taking small but significant strides towards it. Irrespective of new regulations, Courts in India have started rendering judicial decisions that clearly indicate that ESG liability will attach to the corporate entity.
Ashwin Yardi, CEO – India, Capgemini
July 2022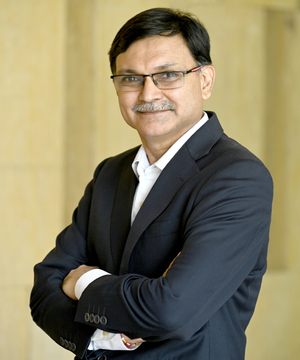 1. Could you tell us about your professional background and journey?
I am currently the CEO of Capgemini in India. Prior to being the CEO, I held the position of COO at Capgemini for three years where I managed operations, delivery, capability development and Innovation across India.
My professional journey started over 28 years ago and spans consulting, technology and large outsourcing services. My experience in international and multi-cultural environments ranges across North and South America, Netherlands, Australia and Asian countries. I have worked with several Fortune 500 companies in their business transformation goals. During my years at Capgemini, I have performed several leadership roles driving the growth and profitability of various business units in the organization.
Vaibhav Vohra, Managing Director – Continental Carriers Pvt. Ltd
August 2022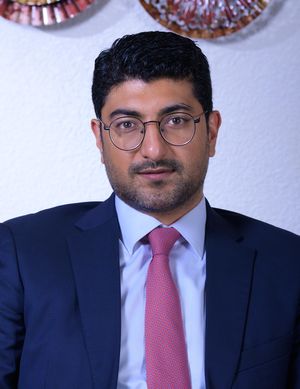 He is Instrumental in driving change at Continental Group and transforming it into future ready business entity. His passion for technology and automation reflects in the operations of Continental Group. He is also the Chairman of Logistics Maritime Committee at the Indo French Chamber of Commerce.
You were instrumental in expanding your business into different verticals like pharma, defence, aviation, perishables, etc. Can you share with us some of the challenges you faced in expanding into these verticals and how you overcame them?
IFCCI's exclusive interview with Ms. Priti Suri, Founder & Managing Partner, PSA Legal