Testimonials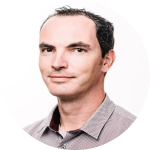 Thierry BLATEYRON Procurement Director, DEDIENNE AEROSPACE
"Dedienne Aerospace is a French family group specializing in aeronautical maintenance tools, mainly in the civil sector, achieving a turnover of 100 M€ with 250 employees around the world. Over the past 15 years, the group has opened subsidiaries in China, Singapore, Dubai, Qatar, Mexico, UK. The majority of them were launched with the support of local chambers.
In 2017, as part of the Rafale program, we were selected by Dassault Aviation to take charge of the engineering and manufacture of the Rafale GSEs. Engineering is carried out at our headquarters in Toulouse, France and we have developed a complete supply chain in India to support their manufacturing by Indian suppliers.
We started the activity with a local partner but it quickly became necessary to open a subsidiary of the group established in India in order to perpetuate both our Defense activity for our customer, Dassault Aviation and for our development for the civil market with airlines and maintenance centers.
Based on our previous experiences, we naturally contacted the local chamber in India to present our project. IFCCI has accompanied us from the first day until today on a very wide range of functions:
Legal creation of the entity
Recruitment of the local team
Support for accounting functions
Legal support on all the subjects with which we are confronted, in particular the numerous registrations with the Indian government necessary within the framework of our activity
IFCCI now offers a range of services that we had not yet encountered in other countries in terms of diversity. They manage what they master and connect with consulting firms for what is outside their area of expertise, but maintain leadership both in terms of partner management and commercial service. This has the enormous advantage of having a limited number of contacts, with a dedicated team who knows us, is in line with our market, our context and our expectations.
And finally, we have recruited resources who will eventually integrate these functions within our subsidiary. IFCCI supports us to train these resources that will allow us to be independent in the long term without a real transition period.
We particularly appreciated the sincerity and clarity of our discussions from day one. Creating a subsidiary in India can appear to be complex, long or difficult at first glance. But with good support, it becomes an exciting project."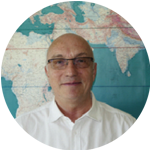 Claude Duranton, Export Manager, Technisem, France
The IFCCI staff with whom we have collaborated have been very valuable in helping us to make our Bangalore project a success. A big thank you to the Bangalore and Bombay team for their permanent support, their professionalism and the quality of the follow-up of the files. The IFCCI has always fulfilled its mission with speed and success, as it has been asked to recruit people with various profiles, salary portage and the provision of meeting rooms. I will remain in close contact with this team and I will not hesitate to advise them for all those who want to develop activities in India.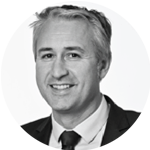 Gérard Blanloeil, Managing Director, Clarence Dillon Wines, France
IFCCI has shown great professionalism, responsiveness and real efficiency during a recruitment service for us. I will not hesitate in the future to avail their services again.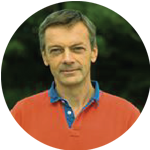 Eric Daniel, Sales Director, QOS Energy, France
We were looking for experienced profiles of Business Development and Engineers in the renewable energy sector. IFCCI helped us in establishing in Mumbai. They helped us with the recruitment of competent personnel for our site as well as our offices. We wanted flexibility and chose IFCCI's reliable service. The services offered by IFCCI have greatly helped us and we are very satisfied.
Sheetal Munshaw, Director, ATOUT FRANCE - France Tourism Development Agency
IFCCI has been a great resource and a real boon in our search for candidates. They have a very well researched and pertinent database of portfolios. For a French company seeking candidates I'd highly recommend using IFCCI as a facilitator. Sapna has been meticulous in her research and has proposed shortlisted and fitting candidatures to match our portfolios of which we have recently hired candidates for key roles at Atout France.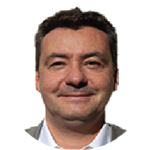 Herve Bibollet, Directeur Commercial, WEBDYN
For our operations in India, we had asked IFCCI to help us in recruiting 2 engineers to ensure pre and post sale services, assistance in installations and customer training. We were in need of young candidates with good technical skills and ready to go to the site , if necessary. The recruitment was successfully done in a short period of time (approximately 6 weeks) and we are very satisfied of this service. Our needs were well understood and the candidates met all our expectations.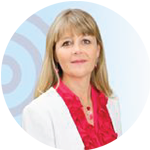 Corine Laroche, Director General at Promosalons
Promosalons utilized IFCCI's Employment services, in April 2012 to recruit a Director and a Sales Manager for its subsidiary in India.
"The Employment service quickly connected us to the well-targeted profiles after screening and short-listing the candidates as per the job descriptions provided by Promosalons. Such profiles were then evaluated remotely from our office in Paris and IFCCI arranged the interview rounds for our employees in France during their on-site mission to India with the candidates short-listed from Paris office. In less than two months, we were able to recruit two profiles and we are completely satisfied with the candidates that are successfully placed in our company. We highly appreciate the efficiency, the valuable inputs provided by IFCCI's employment services and especially Shreya Mapara's most precious help who assisted us in finding the correct profile for our company."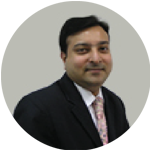 Ajay Gupta, Director- COO of Decimal Point Analytics Pvt. Ltd.
We provide financial research and newsletter services to European banks in various languages including French. It is challenging to locate, recruit and select French nationals with the right kind of experience who are either already in India or looking to relocate here. The French National Employment service provided by the Indo French Chamber of Commerce and Industry is able to bridge this gap effectively by referring French Nationals who are seeking opportunities in India. They also do the initial screening so as to reduce our time and effort to locate the right candidate. We have been very pleased with this service, says Ajay Gupta, Director- Chief Operating Officer of Decimal Point Analytics Pvt. Ltd. who recruited a French National through IFCCI.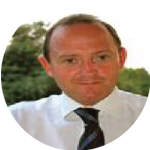 Jean-Paul MARGOTIN, MD at Axens India (Former)
Axens India recruited a French speaking Indian for the post of Executive Assistant in January 2013.
"The level of service from IFCCI has been excellent. The right candidate was sourced, screened and placed in a timely manner throughout the assignment. IFCCI kept in constant communication with Axens India. A successful candidate from IFCCI was appointed by us and we appreciate the follow up done to ensure that all aspects has been transpired smoothly. Looking forward to work with IFCCI for future recruitment assignments."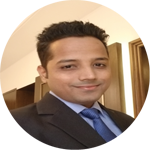 Anil Sonawane, General Manager Operations, Suzette Gourmet Pvt. Ltd.
"Hi I'm Anil Sonawane, IHM graduated with over 10 years of experience in QSR & entertainment industry, I was been searching for better opportunity from quite long & now a days you get lot of job opportunities but not what you looking for like better working culture, better pay & the better career opportunities, you lose some or other things but with the help of IFCCI I was able to get what I expected & actually it's more than what I expected I must thank to IFCCI for being so helpful to get the best job what I expected.
Thanks to Ms. Neha Naithani who had put lot of efforts right from connecting with me over first call for interview, coordinating interview with Suzette & then finalizing the offer, you have been a bridge of support between the company who is hiring & the candidate who is looking for a job opportunity.
I must say the overall experience has been fantastic with IFCCI, Thanks Anil Sonawane"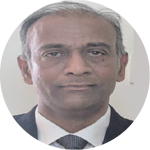 KS Ravichander, Aveneir Telecom
"My experience with Sapna Verma and her team at IFCCI during my recruitment for Avenir Telecom, France has overall been amazing. I would like highlight the experience at different stages of my recruitment process.
1. Sense of Urgency to address clients requirements faster
2. Ensuring Client get the right candidate as my profile was fitting into Avenir Telecom requirement