Promote Your Business
The Indo-French Chamber of Commerce and Industry has grown over the years and is recognized today as the most active bilateral Chamber of Commerce in India. IFCCI represents a large network of close to 700 member companies, 8000+ contacts and close to 58,000 followers on social media networks.
IFCCI is your partner for promoting your business within our community and beyond. This community includes French and Indian companies, Governments of India and France, Embassies and Consulates, partners and institutions.

WEBSITE ADS & BLOG*

7000+ new visitors daily
*blog to be launched soon
SOCIAL MEDIA POSTS

Approx. 58,000 followers
Linkedin, Facebook, Twitter, Instagram
E-NEWSLETTER ADS & DIRECT EMAILERS
PR & COMMUNICATION ASSISTANCE

complimentary for IFCCI Annual sponsors*
WEBSITE ADS & E-Magazine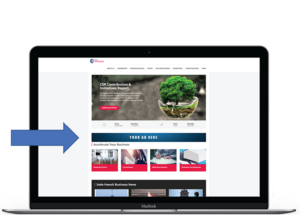 1. Website Ads
Increase your brand's visibility as well as your website traffic by advertising on IFCCI's website,
- Homepage & Sub-page Banner Ads
- Column Ads
2. IFCCI E-Magazine
We are soon launching IFCCI's much-awaited business e-magazine, which will be an online section with featured business articles from CEO's & CXO's from our Member companies. Articles will feature topics from various business sectors, industry news, CEO editorials etc.
E NEWSLETTER & EDMs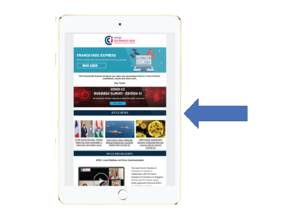 Gain access to IFCCI's 6500+ privileged contacts and grow your business.
1. France-Inde Express is IFCCI's most-awaited monthly e-newsletter which goes out to 6,500+ French CEO's & managers based in France and India. It includes news from all business sectors, Indo French news and activities of the Chamber.
2. Direct Emailer is an effective means to quickly target over 6,500 IFCCI privileged contacts and highlight your product or service, special offers etc.
SOCIAL MEDIA PROMOTION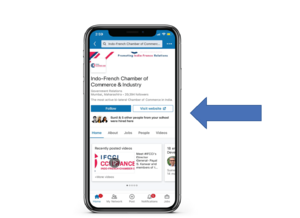 Grow your social media presence and generate leads by promoting via IFCCI's social media platforms.
IFCCI is very actively present on LinkedIn, Twitter, Instagram, Facebook & Youtube
- 58,000 followers
- 53,000 Linkedin followers who represent CEOs, CXO,s, senior managers and top industry leaders.
PRESS RELEASE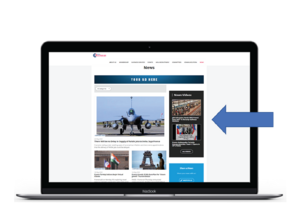 IFCCI is launching a new service which would to assist your company in your PR & communication activities. The activities will include:
- Press Release dissemination across IFCCI's media platforms
- Social media PR campaigns
Please note: This service is complimentary to all our Annual Sponsors.