Success Stories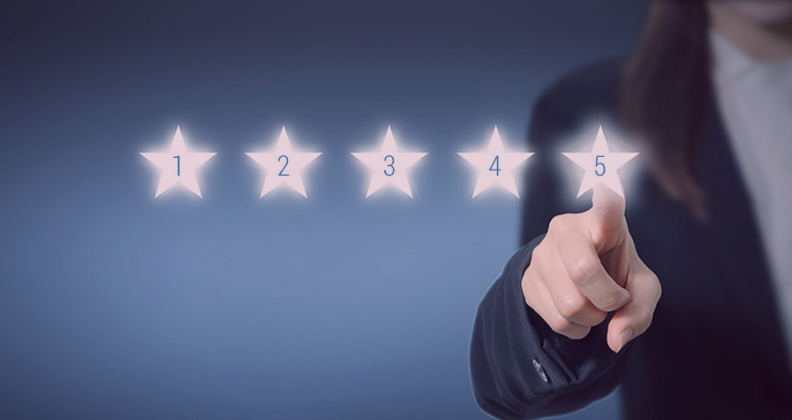 See our success stories
What our customers think about IFCCI and the importance of our business services
Erwann Ferchal
Development Director, UNITED PETFOOD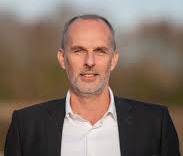 Approaching a new market is never easy. Although the methodology remains the same, approaching industry professionals is always complex. Thanks to IFCCI, we were able to meet with numerous players in the sector to cover the points we had identified beforehand.
IFCCI's approach was made all the more complex by the fact that it had to be carried out over a very short period of time, in the middle of the summer vacations ! I would like to thank IFCCI for listening to our requests and providing the information we needed to answer our questions within the allotted time.
Thank you for your professionalism.
JEAN NOEL GRACIE
Head of Operations, TECHNA INDIA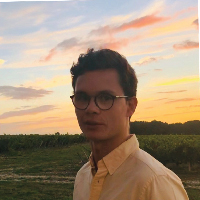 "IFCCI has supported us while we were setting up our entity in India. Apart from providing very efficient accounting & administrative support to our Indian company, the IFCCI business center is the perfect office space solution for our team. Based in a prime location in Delhi, their business center is very modern, agile and well equipped with the required amenities. Their office solutions also give us an access to their workspaces in other cities during travel to set up our meetings. The team is very supportive as they have linked us with partners helping us connect with the Indian corporate network. IFCCI is a global team you can definitely rely on for your activity development in India"
Nathalie HOENY
Directrice Generale, TECHMETA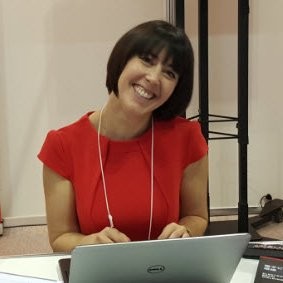 Faced with the new adventure of creating our first company abroad, we chose to be accompanied by IFCCI. This choice was initially motivated by the complete and attractive proposal offered by IFCCI, affordable for the SME that we are, but it quickly turned into a real partnership of trust.
The technical knowledge of local legal formalities, the network of partners and qualified experts, the responsiveness and efficiency of the men and women who make up their teams have greatly contributed to TECHMETA India being created in record time, with a great serenity.
IFCCI today, for TECHMETA India, is a key player in our development. Even though our company is gradually gaining its autonomy, the support of their team and their network remains very supportive.
For your professionalism, your involvement and your availability, the entire TECHMETA India team is thankful to you.
Vignesh Janakiraman
Country Head, TIMAC AGRO India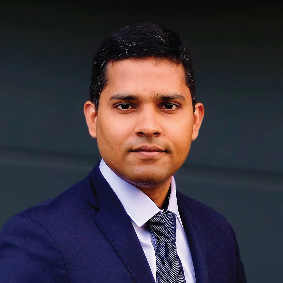 "IFCCI was TIMAC AGRO India's first home. Over the year at IFCCI Chennai, we grew from 2 to 15 members, survived a COVID wave, and the connections forged during our stint would last a long time. IFCCI's services went beyond just providing an office space (and all the amenities that come with it) – it helped network across sectors, access to top-level events and benefit from IFCCI's services across HR/Finance/Admin. In short, they walk the talk when it comes to ease of doing business in India. I would very strongly recommend working out of their office."
Thierry BLATEYRON
Procurement Director, DEDIENNE AEROSPACE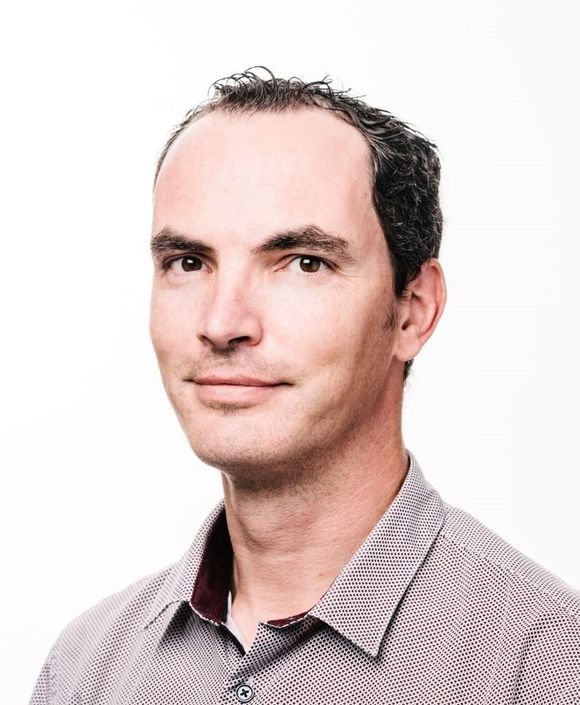 Dedienne Aerospace is a French family group specializing in aeronautical maintenance tools for the civil aviation and defense markets. In the last 15 years, the group has opened subsidiaries in China, Singapore, Dubai, Qatar, Mexico and UK. Most of them were launched with the support of local chambers.
In 2017, we were selected by a major player in the defense sector to take charge of the engineering and manufacture of the GSEs of a combat aircraft. Engineering is carried out at our headquarters in Toulouse, France and we have developed a complete supply chain in India to support their manufacturing by Indian suppliers.
We started the activity with a local partner but it became necessary to open a subsidiary of the group established in India to perpetuate both the Defense activity for our client and for our development of the civil market with airlines and maintenance centers.
Based on our previous experiences, we naturally contacted IFCCI's Bangalore office to present our project. IFCCI has accompanied us from the first day until today on a very wide range of functions:
Legal creation of the entity
Recruitment of the local team
Support for accounting functions
Legal support on all the subjects with which we are confronted, in particular the numerous registrations with the Indian government necessary within the framework of our activity
IFCCI offers a range of services that we have not yet encountered in other countries in terms of diversity. They manage what they master and connect with consulting firms for what is outside their area of ​​expertise but retain leadership both in terms of partner management and commercial service. This has the enormous advantage of having a limited number of contacts, with a dedicated team who know us, is in line with our market, our context and our expectations.
And finally, we have recruited resources who will eventually integrate these functions within our subsidiary. IFCCI supports us to train these resources that will allow us to be independent in the long term without a real transition period.
We particularly appreciated the sincerity and clarity of our discussions from day one. Creating a subsidiary in India can appear to be complex, long or difficult at first glance. But with a good support, it becomes an exciting project.
Maud LE BARS
International Development Manager, Rennes School of Business
"The services of domiciliation and Staff outsourcing provided by the Bangalore Branch of IFCCI have proven very useful to Rennes School of Business. Ease of introduction to Indian market, fantastic facilities in Bangalore but also when on business trip in any of the cities where IFCCI is having office, a great sense of service from the team are among the many advantages that you can be sure to benefit from when opting for those amenities."
Antoine BUISSON
General Manager, Soufflet Malt India
"The Indo-French Chamber of Commerce and Industry has been a very good part of Soufflet's journey in India. When we decided to go solo rather than with a JV, the domiciliation service of the Chamber in Delhi provided us with a handy take off. We have been enjoying the support and service of a very professional and efficient IFCCI team, insightful business events, as well as an excellent atmosphere and life in their Delhi business centre."
Shariq KHAN
India Representative, POMA India
"On behalf of Poma India, I would like to thank IFCCI Delhi office for its extensive support and cooperation. Having an office space in IFCCI is entirely a brilliant experience where I came across professionals working together, but on different portfolios / products. This place introduced me to completely new possibilities. I have met people from all different walks of life and diverse industries. Events organized by IFCCI for professional networking helps individual organisations in a way by providing the platform and opportunity in expanding their respective business.
Few key facilities of IFCCI makes it very convenient for us in day to day activities; namely, (a) 4 fully fledged conference rooms help me inviting my customers for meetings, (b) proactive and cooperative staff, (c) well maintained coffee space with a beautiful view of tennis court, (d) approachable and all the time easily available IFCCI Team to extend their support. I highly recommend individual organisations to become a member of IFCCI."
Shekhar SURTI
Country Manager – India, Neoma Business School
"We would like to thank Indo-French Chamber of Commerce for the excellent services and support provided to NEOMA Business School.
We have benefited to organize events with the help of chamber of commerce. The events were a success for the NEOMA BS. We highly recommend using IFCCI services related to Indo French network.
The annual events like gala and job fairs for alumnus from French schools organized by IFCCI are very helpful in terms of networking.
We have opted for co-working space with Indo French Chamber of Commerce which is very well located in the heart of South Mumbai. It is our pleasure to share this prestigious address to our clients for the meetings. The facilities provided by the chamber of commerce are ideal for working environment.
We are also proud to be part of the Education Committee of the chamber where different schools from France and India come together to promote the education in France. This is very unique opportunity provided by the chamber."
Julien ETIENNE
Sales Director – Asia Pacific at Boiron Freres
"I was very satisfied with IFCCI's performance. Following our first telephonic discussion, I received a precise and targeted meeting agenda that allowed me to carry out my prospection mission."
Gladys TEJURA
Representative-India, Tinubu Square
"Being at the IFCCI premises since the last 7 years speaks volumes of their professional setup, great infrastructure and a very proactive and friendly team. It's a pleasure working out of their office and would highly recommend it as one of the best commercial setup to be in. A great address too!"
Etienne DESLAURIERS
Managing Director at Vosges Bois Developpement
"We worked with the IFCCI to test the Indian market and our capacity to export to this market. This partnership has been efficient and helped us adjust to the local specificities. We had the opportunity to meet various prospects in a limited time. This initial phase set the grounds to a second one which should result in actual sales in the Indian market.
The IFCCI staff has been friendly and very efficient all along the operation."
M Mario PINHAL
Director at Etalage Forain
"We would like to thank you for your services and the availability of your premises for business meetings with the companies and of course, we greatly appreciate your kind cooperation during our actions, your patience and your precious help when we asked for additional information."
Véronique CHALANDAR-HAYOUN
Licence Director at Groupe Royer
"Indo-French Chamber of Commerce and Industry has efficiently and professionally helped us throughout process of research, identification and introduction with serious potential partners for the development project in India for our brand Kickers. IFCCI has always been available, attentive and responsive to understand our needs and adjusted the mission according to our expectations and specifications. We highly recommend their services of research and partner identification."
Nicolas PICQ
Marketing and Sales Manager for India,
French Federation of Mechanical Engineering Industries
"I arrived in IFCCI in April 2019 as a VIE for Federation of Mechanical Engineering Industries (FIM). I got excellent support from the entire team. The strong Indo-French ecosystem of the Chamber also helped me. The biggest advantage of this office was to have everything ready from the first day of my arrival in India. To sum it up, IFCCI is a simple, effective and a complete package for a French company wanting to start its operations in India."