IFCCI : Going digital top priority for CFOs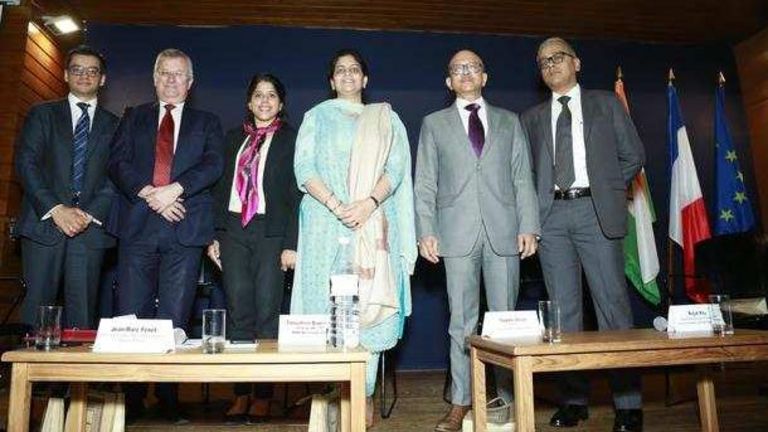 Finance leaders are banking on digitisation for enhancing business value.
Finance executives are today increasingly looking at digitization for improving business insights and compliance processes as they look forward to staying ahead in a volatile market environment.
"A lot of work is being done in the easiest manner like the transactions or the payments processes have become automated in most companies. Next phase I will say is around getting quality and timely data from the dashboards, and subsequently performing trend analysis and forecasting," said Sugata Sircar, Chief Financial Officer at Schneider Electric.
Sircar was speaking in a panel discussion at the first edition of the Indo-French CFO Forum, which was organised by Indo French Chamber of Commerce and Industry (IFCCI) Wednesday at the Embassy of France. He is also the Head of the Indo French CFO Committee. Other panelists were Tanushree Bagrodia - CFO & VP-IT, NRB Bearing, Rajat Roy - Executive Director & VP Finance, Accor Hotels India & South Asia, Jean-Marc Fenet, Minister-Counsellor & Head - Regional Economic Dept., Embassy of France and Rohit Anand - Partner, India-France Corridor, PwC.

Collecting data and forecasting trends, however, may be a challenge for the manufacturing companies. This is because data in their case may not be perfect as it is typically not streamlined.
"Data for manufacturing companies could either be through a channel or a distributor. But say for instance e-commerce companies have almost perfect data; they have been using trend analysis and forecasting with great success," pointed Sircar.
Also deciding upon investments for the digital is not going to be easy! "The challenge is how CFOs assess investments in these type of areas? How much money they decide to put in?" he asked.

Sircar also touched upon the potential use of Artificial Intelligence (AI) in areas like concurrent audits or reading out contracts in the company to show up the associated risks.

For Tanushree Bagrodia, apart from the business side digitisation has benefits to offer on the compliance front too.

"I will say CFOs are today spending a lot of time in ensuring compliance and keeping records. That's where digitization will come in handy," Bagrodia said adding millennials will play an integral role in this whole process. Building in-house team will be further crucial to save on costs, she pointed.

Accor Hotels' Roy concluded saying re-skilling in finance function will be a key for success of digitization, while admitting that calculating return on investment in such areas will not be an easy task going forward.
Source : ET CFO.com