French companies will invest 8 billion Euros in India in the next few years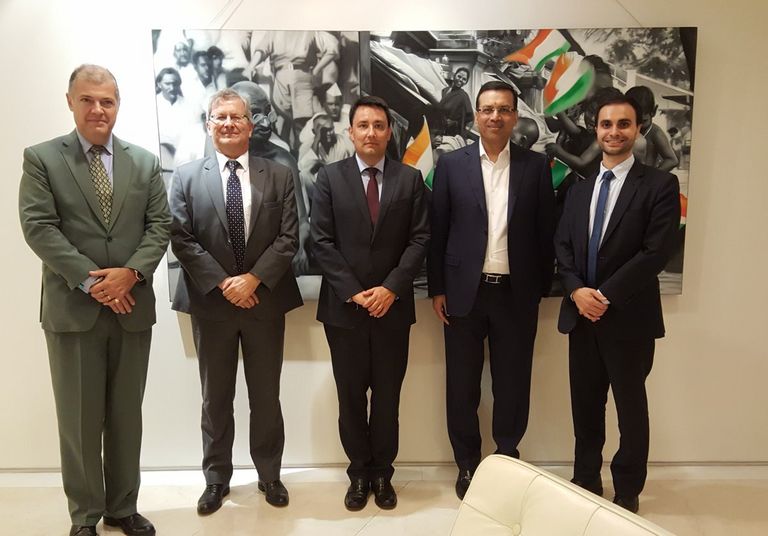 "Leading French companies will invest some 8 billion euros in Indian market over the few years" said French Ambassador to India H.E. Mr Alexandre Ziegler on the sidelines of a CII event in Kolkata on Friday.
On Friday 19th August 2016, France's Ambassador in India H.E. Mr Alexandre Ziegler was in Kolkatta to meet Chief Minister Mamata Banerjee as well as business captains from West Bengal. H.E. Mr Ziegler said French companies would be investing 8 billion euros in India in the next two-three years.
"We don't look at India as a market. Rather India is an important strategic and economic partner. We are not just investing in India but also making in India and innovating in India. More than 25 R&D centres of various French companies are in India," he said.
French majors had already invested euro 20 billion in the country accounting for the third largest FDI inflow from the European country. Many French companies are likely to participate in the Biswa Bangla summit early next year, he informed.

Besides strategic cooperation, Ziegler said the Indo-French economic ties have been steadily rising and sectors like renewable energy, Information and technology, sustainable urban development, agri-food and health care are set to witness increased mutual cooperation.