Event report • Events • Committee • Conference & Seminar
Networking coffee event - Experience Sharing Platform - 17th December 2021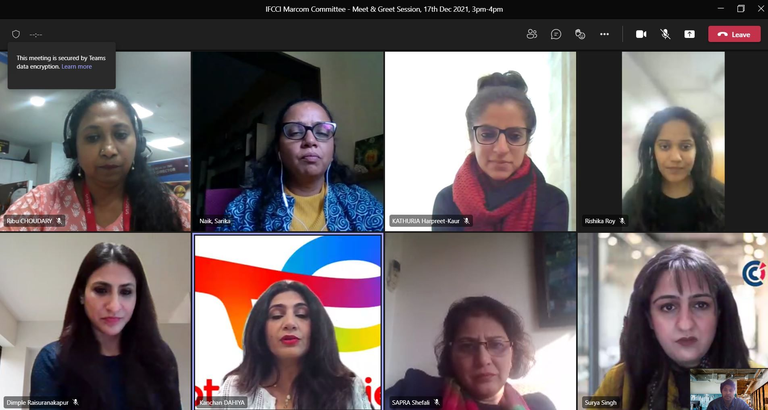 Networking coffee event - experience sharing platform
How this year has been in terms of Covid and business
Marketing budgets
Best practices
What went well & what could be better
As we look forward to 2022 it is important to take a critical glance backwards and measure marketing strategies to continuously adopt, evolve & grow. In line with the same approach of creating a common platform for knowledge sharing of marketing trends in the post pandemic era, IFCCI's Marcom committee organized a Virtual Coffee Catch-up session with the Marketing Leaders of Indo French Companies. The marketing maestros discussed the action plan for 2022, spoke about coming together as a fraternity to help fellow marketers with a knowledge pool and innovative ideas.
The Chairman of the committee, Ms. Kanchan Dahiya (Vice-President, Public Affairs, Communications & CSR, Total Energies) moderated the session along with comprehensive inputs from Vice-Chairperson Ms. Ribu Choudary (Head Communications & Brand, CSR, Amadeus) & Vice-Chairperson Ms. Sarika Naik (Chief Marketing Officer & Chairperson, Diversity, Capgemini India) & all members of the committee.
The session was successful and was well received by all.