Event report
IFCCI: Rotary Club Webinar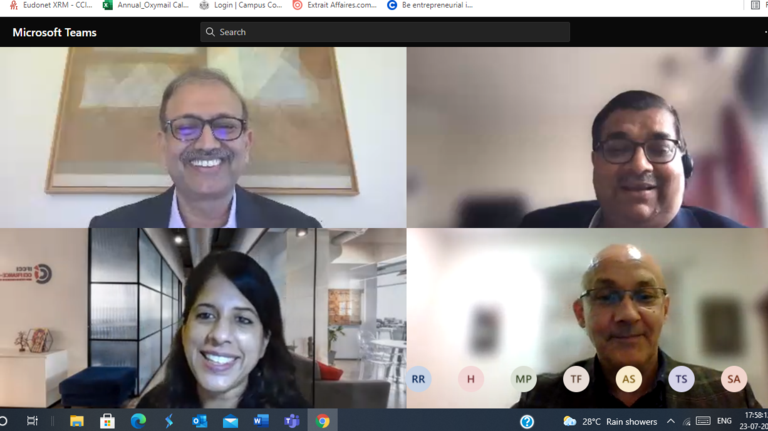 The Indo-French Chamber of Commerce and Industry organized an exclusive meet with Rotary Club of Bombay on a virtual platform 23rd July 2021
Download a copy of this event coverage
The meeting commenced with an introductory address by Ms. Payal S. Kanwar, Director General, IFCCI who welcomed the members of Rotary Club of Bombay along with the CSR Heads of the Indo-French Community. Mr. Vineet Bhatnagat - Director in Charge of the Rotary Club of Bombay highlighted the great work and tasks performed by the Club. It was followed by a detailed presentation by Mr. Sandip Agarwalla - District Governor of the Club.
Community Service has been the prime purpose of Rotary. The webinar discovered and enlightened CSR activities of Rotary in various sectors: Education, Training, Healthcare, Water, Sustainability, Rehabilitation of Heritage Buildings, etc. This led to a fruitful interaction between the Indo-French companies and Rotary Club.
Through the course of the webinar, companies like Havas Group India, BNP Paribas, Roquette, A Raymond Fastners India Pvt. Ltd, CMA CGM, Embassy of France, Sodexo Benefits and Rewards Services, Alstom, Total actively participated in the discussion and look forward to a constructive collaboration.
We thank the Rotary Club of Bombay for their kind support. This event was well received and appreciated by all!