Companies news
French Billionaire Bernard Arnault Was (Briefly) The World's Richest Person Today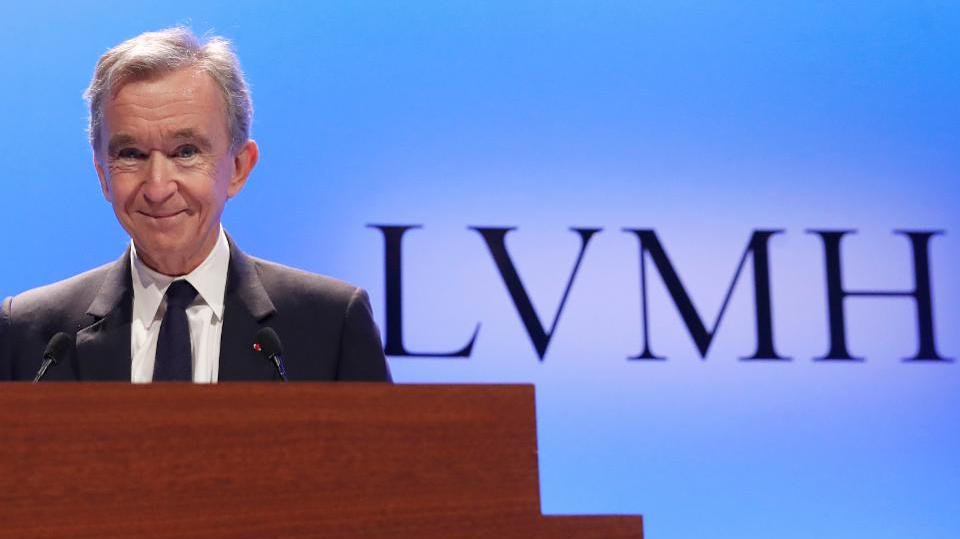 French billionaire Bernard Arnault spent a brief period Monday morning as the world's richest person. Around 10:30 a.m. ET, shares of his luxury conglomerate LVMH hit $458.46, propelling Arnault past Amazon's Jeff Bezos.
It was short lived. By the 4 p.m. market close, Amazon stock had risen 0.7%. Arnault finished the day with $109.3 billion to his name, according to Forbes' Real Time Billionaire rankings, compared to Bezos' $110.1 billion. Still, Arnault remains firmly ahead of Bill Gates ($107.8 billion), who he passed for the number two spot on Friday.
It's not the first time Arnault has bested Gates. At multiple points throughout November, he was able to slide into second place thanks to rising LVMH stock. Shares have bounced around since Arnault struck a deal to acquire American jeweler Tiffany & Co. on November 25, but are up more than 4% overall since the deal was announced. That includes a gain of nearly 3% since last Thursday, helping make Arnault $3.3 billion richer over the past two trading days.
Arnault graced the cover of Forbes' November issue, speaking about his start in business in the 1970s at his family's Roubaix construction firm and his path to launching LVMH. The $52 billion (sales) company owns 75 brands — including Louis Vuitton, Moët & Chandon and Christian Dior — and a retail network of over 4,590 stores worldwide.
The group's $16.2 billion acquisition of Tiffany is its largest yet. Under the terms of the deal, LVMH will acquire the iconic jeweler for $135 per share in cash. It is expected to close in the middle of 2020, according to LVMH. By then, Arnault might be the richest person in the world yet again.
Source : Forbes