Companies news
Forging a strong India- France economic partnership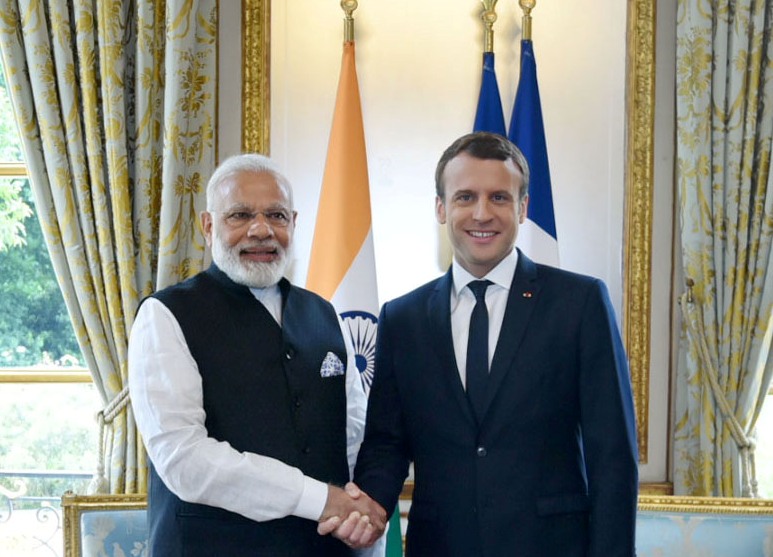 FRANCE STILL REMAINS A STRONG INVESTOR IN INDIA WITH 1,000 ESTABLISHMENTS SET UP ACROSS THE COUNTRY
INDIA AND France share a historical and long-standing relationship based on mutual trust and cooperation, and this relationship was formalised through the signing of a strategic partnership in 1998 between the two countries. More recently, the leaders of both nations, PM Modi and President Macron have seen our countries work jointly on a number of programmes including anti-terrorism, climate change, renewable energy, defence, security and space..
Looking at the situation in more recent times, with the outbreak of the COVID-19 pandemic across the world and in India, this relationship has remained undeterred. France still remains a strong investor in India with 1,000 establishments set up across the country accounting for more than 3,50,000 jobs which makes France the largest European employer in India. The strong French presence in India is not a new phenomenon, some companies settled in India more than 150 years back - like BNP Paribas and Alstom.
India is and has always been an important investment destination for France and this is apparent when we see that 39 companies of CAC 40 (French Stock Market Index) have operations in India. These large groups present here are industry leaders in their domain — such as LVMH, L'Oreal, Michelin, Veolia, Danone, PSA, Accor, Sanofi, EDF, Schneider Electric and many more. If we look at Indian investments in France, there are more than 120 Indian companies operating out of France in sectors such as pharma, ITeS, automotive, etc which generate 8,000 jobs.
It would be fair to stay that French investments are widespread in all major sectors like energy, pharma, agribusiness, electronics, retail, defence and aerospace, technology and so on. In fact, the Indo-French Chamber of Commerce and Industry runs 16 sector and functional committees that are led by CXOs of member companies and the main agenda is to increase collaboration, promote best practices and engage in advocacy with the Indian authorities.
The COVID-19 outbreak in India has been a challenge for companies of all sizes, both domestic and foreign, and while companies may have put some investment plans on hold in order to manage this crisis, majority of them view India as a long term market and hold an optimistic view about the economy picking up. During this time, French companies have also supported India in its fight against the pandemic through various CSR initiatives and contributions which include not only monetary contributions but also distribution of medical equipment and supplies.
With the emphasis on 'Make in India' and 'Atmanirbhar Bharat' campaigns, there is a potential for Indian companies to collaborate with French technologies and R&D in diverse sectors. Using domain engineering expertise from France, there could be an exciting opportunity for Indian companies to re-engineer and localise the process with the goal of becoming self-reliant. Therefore, Indo- French relations have a tremendous potential to prosper in the near future.
Ms Payal S Kanwar,
Director General, Indo-French
Chamber of Commerce
and Industry (IFCCI)
Source : The Indian Express