Webinar • COVID-19 • Event report • Webinar
PAN India : Webinar on Innovate or Perish? Business model innovation in the era of Digital Transformation
IFCCI with IESEG School of Management organized a webinar on "Innovate or Perish? Business model innovation in the era of Digital Transformation".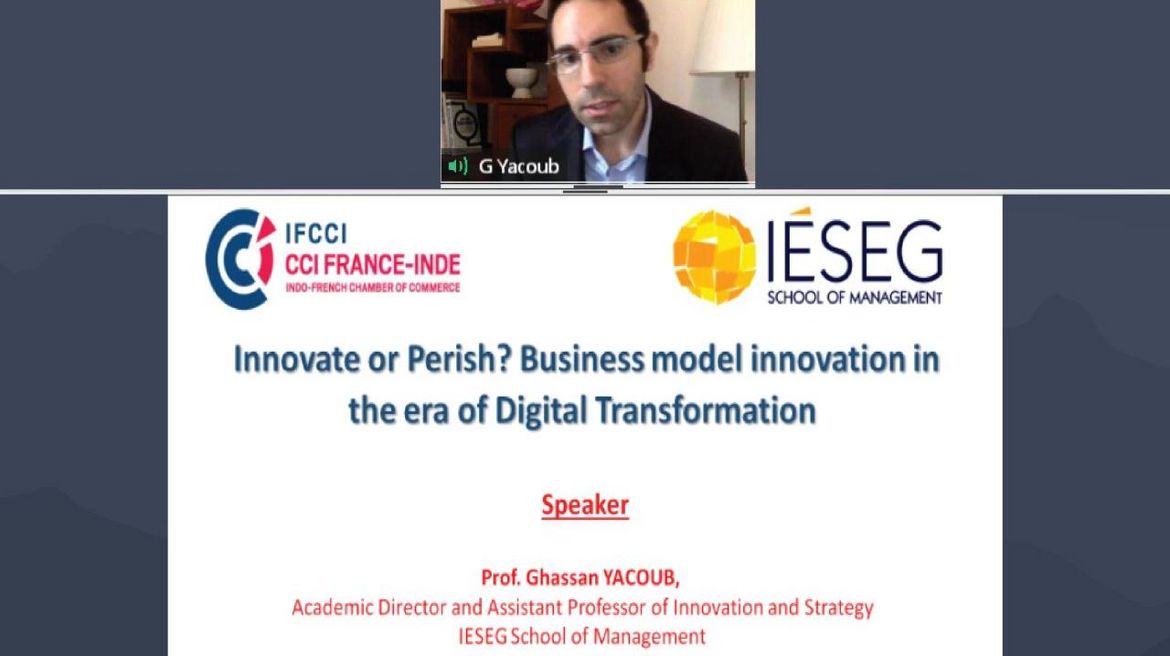 DOWNLOAD A COPY OF THIS EVENT COVERAGE
Ms. Sapna Verma, Head – HR & Recruitment Services, IFCCI, introduced our speaker, Professor Ghassan Yacoub, Academic Director and Assistant Professor of Innovation and Strategy, IESEG School of Management.
Our speaker, Prof. Ghassan Yacoub explained reasons for Business Model Innovation, how innovation has helped companies grow, the COVID-19 impact on digital transformation and the role of AI and emerging technologies in Digital transformation. The session ended with an interactive Q&A round.