Webinar • Event report • Webinar
PAN India : Webinar: IFCCI Business Leaders Delegation South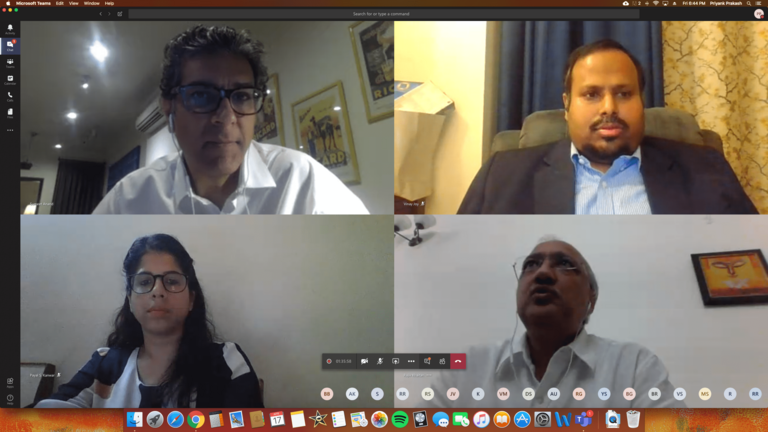 The Indo French Chamber of Commerce & Industry (IFCCI) organised the webinar in the objective of creating a forum/platform for CEOs & Business Heads.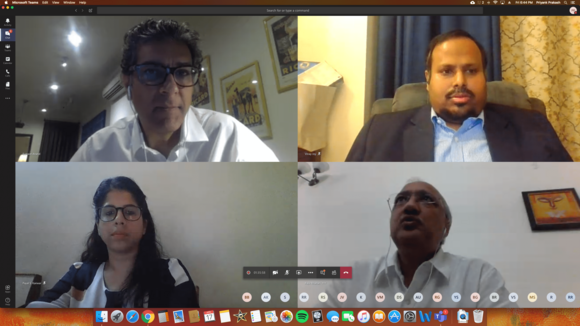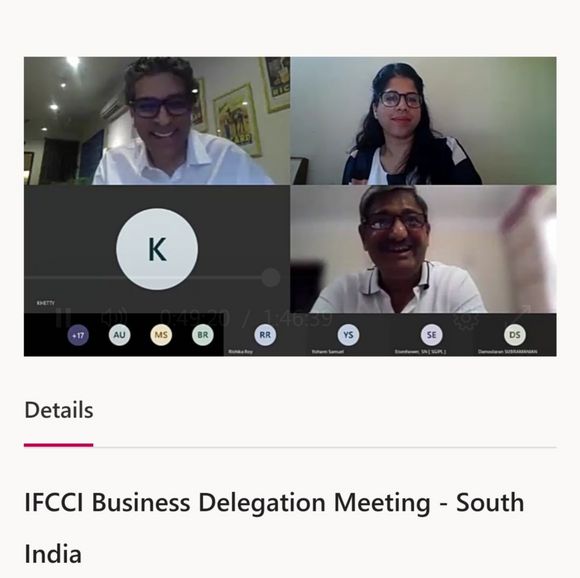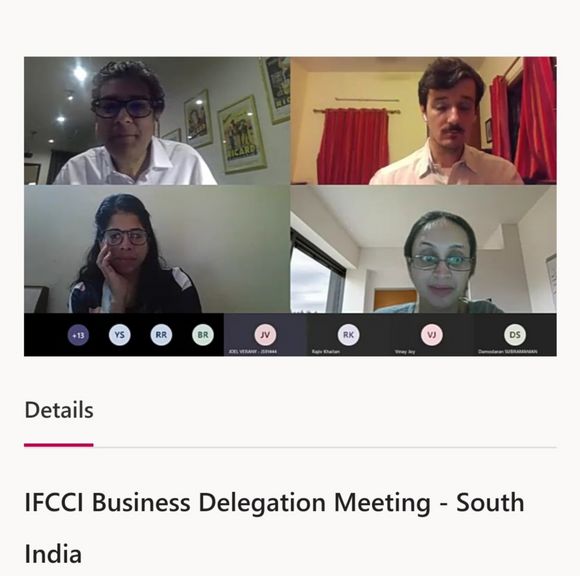 DOWNLOAD A COPY OF THIS EVENT COVERAGE
The Indo French Chamber of Commerce & Industry (IFCCI) organised a webinar: "Business Leaders Delegation – South" on Friday, the 17th April 2020 in the objective of creating a forum / platform for CEOs and Business Heads to interact and exchange feedback on how each companies are dealing with the current situation.
The discussion witnessed various speakers contributing their expertise in their fields of work, starting with the welcome note by Mr. Sumeet Anand, President of IFCCI, followed by Dr. Khuzaima Khetty presenting an update on the COVID-19 situation in Karnataka and measures to be taken.
Mr. Shrikant Lonikar, CHRO, Pernod Ricard, shared his views on the impact of the current situation on people and the importance of the company's role to be sensitive and supportive towards its employees.
Mr. Vivien Massot, Economist, provided an economic review of the uncertainty in the global economy and of the second wave of economic pandemic that is most likely to happen by the end of the year. He also added that, India has successfully taken the necessary precautions by identifying essential and non-essential services early.
Ms. Payal S Kanwar, Director General of IFCCI, presented the various CSR initiatives of different IFCCI members taken during this time and happy to offer help in making any recommendations if needed.
Mr. Rajiv Khaitan, Senior Partner, along with his colleague Mr. Vinay Joy, Partner from Khaitan and Co, shared their inputs on the state guidelines provided by the government and the continuity of doing business under essential and non-essential categories of companies.
The informative session was followed by an interactive discussion between the CXOs. The webinar had an active participation of business heads from the Indo-French Business Community.We thank our speakers and organizers for their kind help and support.