Event report
MDI Gurgaon Welcomes New Faculty In 2022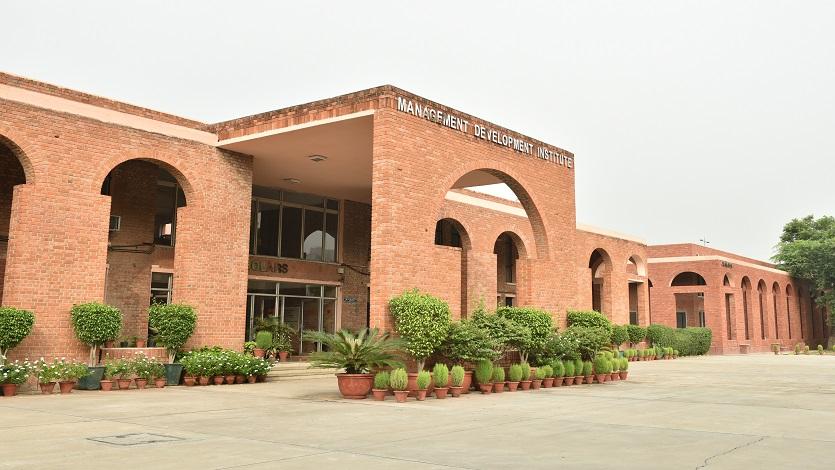 Professor Sasmit Patra joins as (Honorary) Distinguished Professor and Professor Shalini Lal as Adjunct Professor at MDI, Gurgaon.
Prof. (Dr.) Shalini Lal is the Founder and CEO of Unqbe, education and advisory firm around the 'Future of Work.' She works with several leadership teams to build the Leadership Styles, Cultures, and Organizational Structures that support Innovation and Agility. She is also the host of the 'Future of Work Show' on LinkedIn, where she hosts conversations with leading global academics, practitioners and thinkers around different future trends. She also is a published author (The Secret Life of Organizations, Hachette India), and often writes for leading magazines and papers. Her past roles have included Director HR (Deustche Bank); CHRO (Escorts Agri); Chief, OD and Change (Airtel). She is a UCLA PhD, Wharton Fellow, IIM-A MBA, and Stephens Eco Grad; and enjoys bringing together insights from academia with the wisdom of practitioners.
Prof. (Dr.) Sasmit Patrais an academic, lawyer, media person and politician. He is currently a member of the Rajya Sabha representing the state of Odisha and is the National Spokesperson of the Biju Janata Dal. He is a Member of the Vice-Chairmen Panel of the Rajya Sabha, the Parliamentary Departmental Standing Committee on Human Resource Development and the Parliamentary Joint Committee on Office of Profit. Prior to his appointment to the Upper House of Parliament, Professor Patra served as the Dean of the Xavier-EMLYON Business School, the first Indo-French business school in India, a joint collaboration between Xavier University, Bhubaneswar and Emlyon Business School, France. His work experience spans academics, business research, industry, multilateral, government and corporate sectors, apart from political work and social work. Dr. Patra has a Ph.D. in Business Management, an MBA with a specialisation in HR, and is a Law Graduate.
Source : BW Education