Event report
Marcom event- Virtual Coffee Catch-up, and Experience Sharing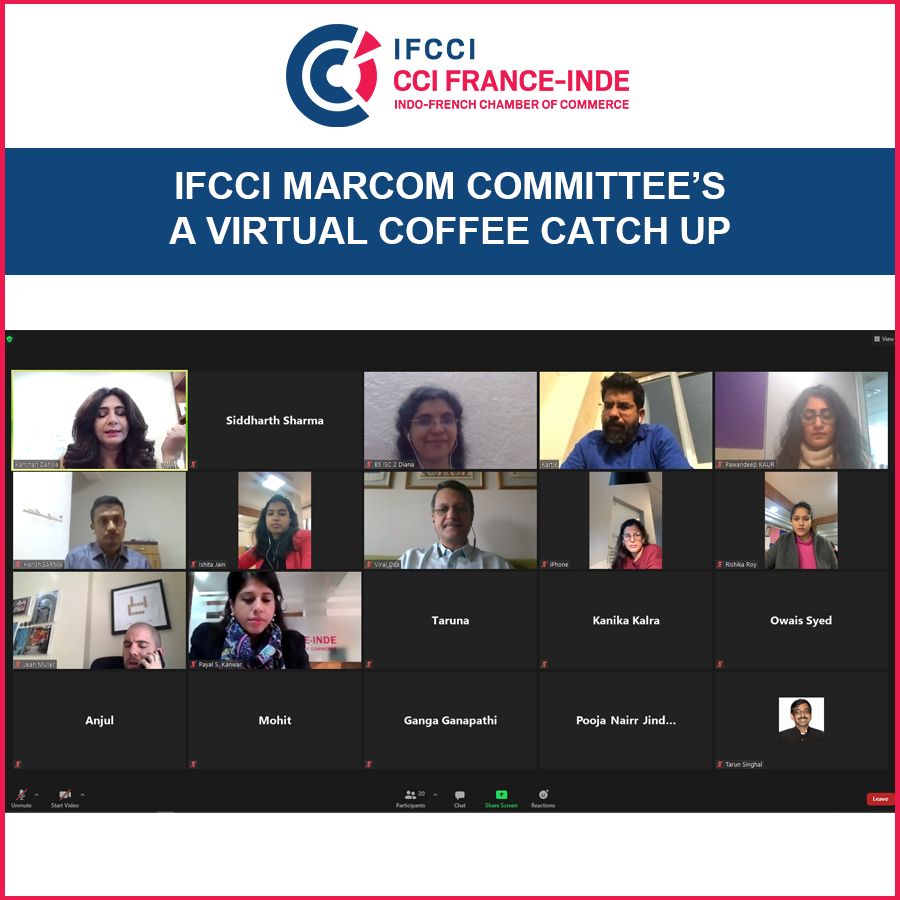 Download a copy of this event coverage
IFCCI's Marcom committee had organized a Virtual Coffee Catch-up, and Experience Sharing session with the aim of creating a common platform for knowledge sharing and virtual networking on, Thursday, 28th January 2021, 3:30 PM to 4:30 PM (IST).
Ms. Payal. S Kanwar (Director General, IFCCI) opened the session while welcoming the Chairman of the committee, Ms. Kanchan Dahiya (Vice-President, Public Affairs, Communications & CSR, Total) who moderated the session.
The session also included special talks by Mr.Viral Oza (CMO – Mahindra Lifespace Developers Ltd.) on "Repurposing digital for a new reality " and Mr. Kartik Mohindra ( Chief Marketing Officer, Pernod Ricard India) who shared the Journey of Pernod Ricard post-covid, respectively.
This was followed by an interactive networking session which included a round of introductions and experience sharing by Marcom committee members.
The session was attended by over 18 members and received a successful feedback.