Communication - Press • Actualités
India, France To Sign Pact On Securing Military Communication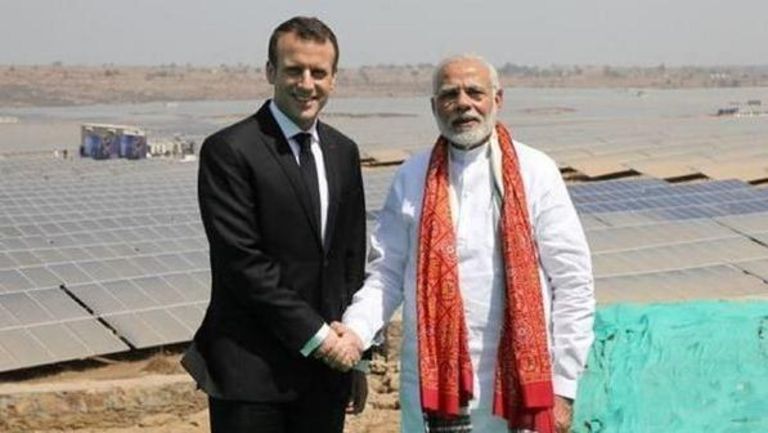 India and France have scaled up their defence cooperation with a logistics support pact signed last year India and France were to start coordinated patrols in the Indian Ocean region sometime next year, said chief of the French navy Christophe Prazuck
India and France are to sign a pact on securing communication links between their top military officials, a sign of their deepening defence partnership especially in the Indian Ocean region that comes against the backdrop of an increased Chinese footprint and the persistence of threats like the Islamic State.
In New Delhi for talks with his Indian counterparts, his fourth in 14 months, Didier Maleterre, the joint commander of the French Forces based in the Indian Ocean and based in Abu Dhabi, told reporters that the pact with India will be the first outside the ambit of the North Atlantic Treaty Organisation (NATO) alliance. This underlines the importance France places on its defence and strategic cooperation with India, Maleterre said.
Maleterre's visit to India follows a visit by the chief of the French navy Christophe Prazuck last month who had said India and France were to start coordinated patrols in the Indian Ocean region sometime next year.
In recent times, India and France have scaled up their defence cooperation with a logistics support pact signed last year. While geography and commercial interests dictate India's strategic interests in the Indian Ocean region, that France – a European nation — has territories with 1.5 million French nationals and 9 million square kilometers of French exclusive economic zone in the Indian Ocean, requires Paris to keep a close eye on the region.
There are other interests of India and France that coincide as well – ensuring that the Straits of Hormuz, situated in the energy rich but politically volatile Gulf region with Iran and its neighbours, remains peaceful. Then there is the threat from the Islamic State that both sides, particularly France, is keen to combat given terrorist attacks back home. A third interest that converges is the steadily increasing presence of China in the Indian Ocean.
"There is a lot of unregulated fishing in this ocean that is a big issue for all the countries particularly for the East African countries. They need these fisheries because its protein coming from the Indian Ocean," Maleterre said. "If not controlled, it could be pillaged and if it is pillaged it could be contested like what we see in the South China Sea,"
Malterre said referring to competing claims by China and its neighbours over the South China Sea that has led to friction in the region.
"We want that the international rules based order to be intact, to be respected. That is a very clear political strategic and political objective for France," he said.
China's Belt and Road Initiative is a strategy to protect its Sea Lanes of Communication and Chinese interest in Hambantota in Sri Lanka was suspected to be aimed at ensuring a permanent presence in the form of a base there, he said describing the Hambantota facility as one with "dual" uses. That China had no presence in the Indian Ocean prior to 2008 and then steadily built up a presence with ships and submarines citing piracy challenges revealed its intent, Maleterre said adding that submarines weren't necessary to halt piracy.
"There is another ambition behind and we know that. It is part of our cooperation with India" and others, he said.
Adding to the complexity was the presence was the vast network of undersea cables in the Indian Ocean region whose security was vital for countries in the region and beyond. A rupture in undersea cables off the coast of Egypt in 2008 had resulted in slowdown in communication links between Europe and Asia for several days – underlining the security implication of keeping these safe. "The internet under the sea is also very strategic," Maleterre said.
Given all this, "the intent is to have classified links at secret levels between my headquarters in Abu Dhabi and your staff – Indian staff – in New Delhi", Maleterre said. This shows a level of confidence "because for France its very rare to have with non-NATO nation such links", he said.
Source - Live Mint