French National Day: An Evening Filled With Joie-De-Vivre In Delhi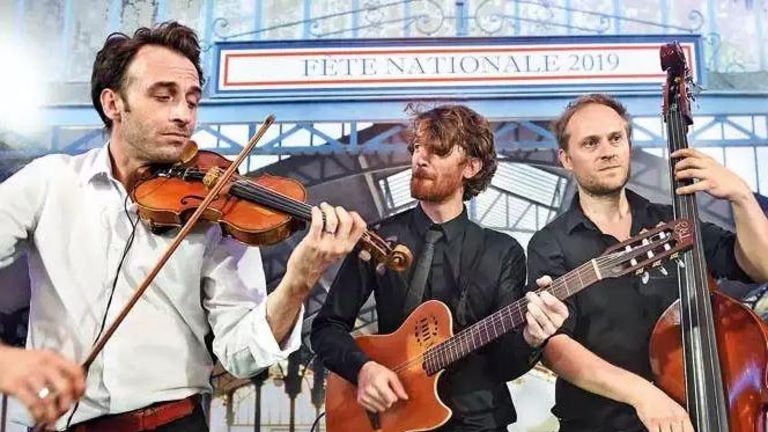 On a hot Friday evening, the crème de la crème of Delhi gathered at the Embassy of France to be a part of the French National Day celebrations. French Ambassador Alexandre Ziegler, who hosted the reception dinner, said, "This is the fourth time that I am celebrating the French National Day with you here (in Delhi), and perhaps, it's the last time. I have to say that I'm charged with as much enthusiasm and energy... I'm charged with a profound affection for this country and its people and with the conviction that we will achieve nothing without India." Foreign Secretary Vijay Gokhale, who was the chief guest, also spoke about the Indo-French ties.
Keeping up with the French spirit of joie-de-vivre were German Ambassador Walter Lindner, Australian High Commissioner Harinder Sidhu, Greek Ambassador Panos Kalogeropoulos, Bhutan's Ambassador Major General Vetsop Namgyel, Czech Republic Ambassador Milan Hovorka, Swiss Ambassador Andreas Baum, Russian Ambassador Nikolay R Kudashev and several others from the diplomatic circle.
Setting the mood for the evening was the quartet Swingin' Partout that churned out music influenced by jazz manouche and musique classique styles.
While sipping on some French champagne, one of the many esteemed attendees, VN Dalmia, said, "National Days are just national days, but then there is the French National Day! It is a wonderful evening as you meet everybody here, including the ambassadors of so many countries, people from the cultural and fashion fraternity and civil servants, among others. The highlight is French champagne and Bordeaux wines."
Designer Rahul Mishra was seen catching up with Ritu Kumar and discussing all things fashion and their love for Paris, the couture capital of the world.
Raghu Rai, whose 25 photographs form a part of the permanent collection of the National Library of France (Bibliothèque Nationale) in Paris, was also spotted at the event. Among other attendees were Shahnaz Husain, Shivani Wazir Pasrich and Kanchan Chander.
There was an impressive spread at dinner. A wide variety of quiche, bread, antipasti skewers, tarts and tartlets, and other elegant French hors d'oeuvres made for the perfect grub to celebrate la Fête nationale.

Source : Times of India