Companies news
French Companies See Opportunity in India as Modi Meets Macron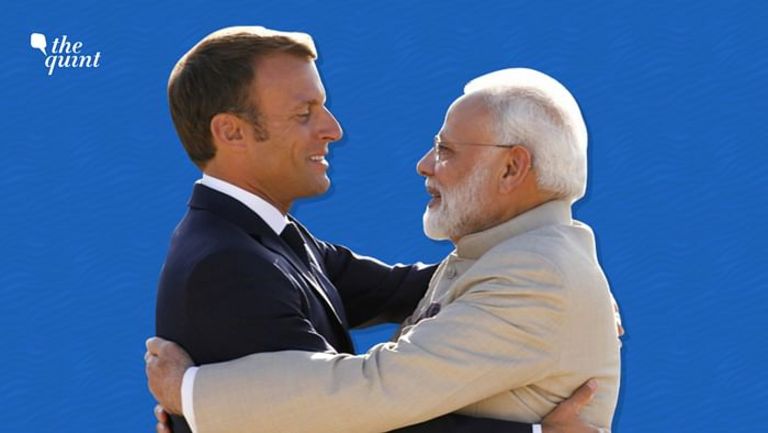 As the two leaders meet at the G7 Summit, it is heartening to know the Indo-French relationship is gaining momentum.
As Prime Minister Narendra Modi arrives in France to attend the G7 Summit on the back of his meeting with the French President Emmanuel Macron last week, it is heartening to know the Indo-French bilateral relationship is gaining momentum.
Both nations have had strong ties for decades, and in particular, since the signing of the strategic partnership in 1998.
PM Modi and President Macron share a special bond which has manifested itself through their joint commitment on a number of issues such as anti-terrorism, climate change, defence and security, and energy.
India stood firm with France during the Paris Agreement at the COP21 which was reinforced by PM Modi's decision to set up the headquarters of the International Solar Alliance in India.
Likewise, France has been a big supporter of India on several fronts, especially in backing India's bid for a permanent seat at the United Nations Security Council, which is a key priority in the current geopolitical context.
In terms of investment, the two way trade stands at 16 billion euros and a commitment has been made to increase this over next few years.
French Companies Make Strides in India
Today, we see that French companies have a strong presence in India and for new entrants, India is the priority investment destination. A major indicator of this is that 38 of France's largest, publicly traded companies on the Euronext Paris (CAC 40 as they are called) have operations in India.
Some of these companies, like the banking giant BNP Paribas and railway company Alstom go back to more than 150 years of business.
French investments in India are booming and are well spread out across diverse sectors from defence and aerospace (which represents a major chunk of investments) to energy, urban infrastructure, consumer goods and so on.
India is also an important technology hub – the French Tech Community – was recently inaugurated in Bengaluru, which has been identified as one of 48 international communities of the French Tech movement.
Currently, about 600 French companies have established their presence in the country and employ close to 350,000 workforce.
Source : The Quint