French, Chinese & Russian touch to high-speed train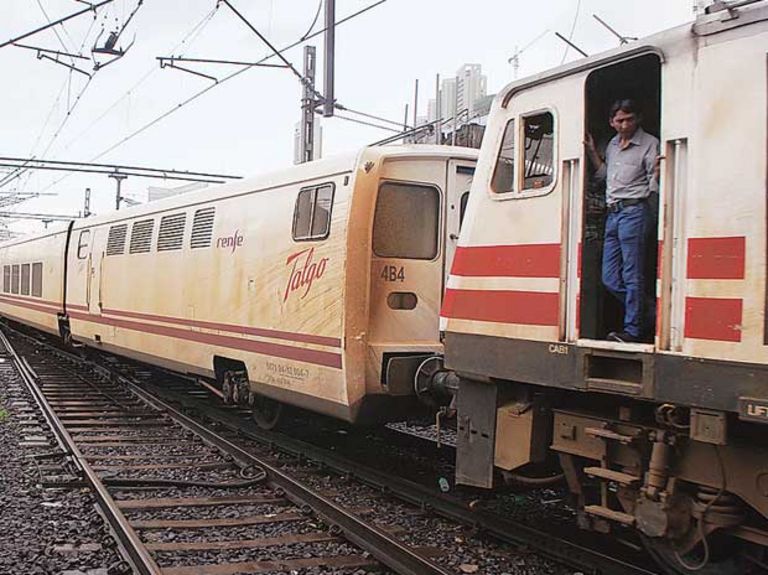 After the trial run of Spanish-made Talgo trains, India's quest for high-speed trains has gathered momentum with more foreign participation. France, China and Russian companies have joined hands with Indian Railways to bring three of the latter's nine semi-high speed rail corridor projects on track.
In these corridors, trains will run at 160-200 km an hour. "For the Delhi-Chandigarh corridor, we have tied up with SNCF (France) on a cost-sharing basis for a feasibility-cum-implementation study. Chinese company ERYUAN Group is working on Chennai-Bengaluru-Mysuru corridor, while Russian Railways' participation will be there for raising the speed of the Nagpur-Secunderabad corridor," said an official source close to the development. The Nagpur-Secundrabad project will be jointly financed by Indian Railways and Russian Railways on a 50:50 cost-sharing basis. This comes at a time when the average speed of coaching trains is still hovering around 45 kmph and that of freight trains at 24 kmph.
The Railways is already in talks with foreign firms for other terminals, too, which include Delhi-Kanpur, Nagpur-Bilaspur, Mumbai-Goa, Mumbai-Ahmedabad and Chennai-Hyderabad routes. "This is part of the overall roadmap lined up by rail minister Suresh Prabhu to increase the speed of all non-suburban passenger trains by 25 kmph in the next five years. For most of these projects, we are scouting for partners," the official added. Gatimaan Express, running on the Delhi-Agra route, is the first semi-high speed and the fastest running train in India with a speed of 160 kmph.
Prabhu had announced 'Mission Raftaar' in the Railway Budget 2016-17 and a mobility directorate was set up in the Railways. "On a priority basis, we have taken up the Ghaziabad–Allahabad-Mughalsarai route, where the average speed has been increased. This was achieved by replacement of loco-hauled commuter trains with main line electric multiple units (MEMU) and diesel electric multiple units (DEMU) trains. MEMU/DEMU trains have a potential for average speed increment up to 20 kmph in comparison to loco-driven passenger trains," the official added.