France To Hold 2nd Edition Of 'Paris Peace Forum' In Nov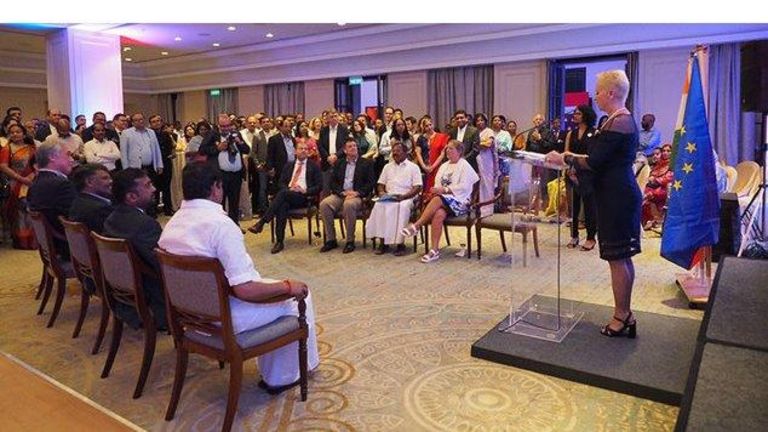 Puducherry: The French government will hold the second edition of the 'Paris Peace Forum' in November, said consul general of France in Puducherry and Chennai, Catherine Suard.
Speaking at the French National Day celebrations at the French consulate in the presence of chief minister V Narayanasamy on Monday, Suard said the forum would be a global platform for discussion and debates on global governance, culture, innovation and education.
She said French President Emmanuel Macron launched the Paris Peace Forum realising that democracy needs peace to develop. The forum, which aimed at 'safeguarding peace in a more complex and dangerous world', was launched on the centenary of the 1918 armistice day last year. "India and France share many values and principles. As democracies, our two countries stand for multilateralism, international law, cooperation between States. Twenty one years after signing a strategic partnership, we are more than just partners, and we address new challenges together - in the Indo-pacific region, in space, in cyber-space, in confronting terrorism, in facing climate change, particularly with the International Solar Alliance. It is in this spirit that President Macron has invited Prime Minister Modi for a visit to France for the G7 summit, at the end of August this year," she said.
Suard said the French Consulate with the support of the Puducherry government will hold the second edition of the 'francophones de Pondicherry', a festival featuring a series of events including performing arts shows, dance theatre performance, music and panel discussions on Indo-French connections among others from March 21 to 29 next year. Suard said 10,000 Indian students choose France for higher studies this year. "A historic figure, a year ahead of the 2020 target set by our leaders," she said.
Today, almost one million Indians are learning French across the country -be it in Alliance Francaise, in schools or universities, she said. She said the two countries signed an agreement this year for mutual recognition of academic degrees to ensure smooth transition of students from India to France and vice versa.
She said France, which remains the top tourist destination worldwide, attracted eight lakh Indian tourists last year, twice as many as three years ago.
Source : Times of India
Image Source : France in India