France and India are developing their industrial relations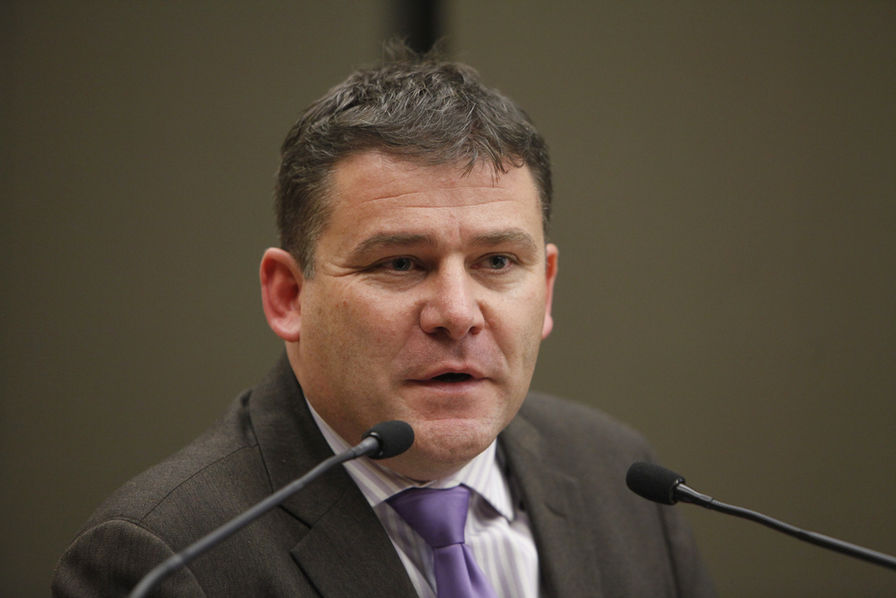 The Minister of State for Industry made an official visit to Delhi and Chennai in India from 25 to 27 October. His visit was organised as part of the second Investors' Month event, which brought together some one hundred Indian investors. Constructive encounters abounded, in turn opening up all sorts of business opportunities.
Christophe Sirugue made an official visit to India with a view to promoting France's appeal to the main industrial stakeholders in India and meeting with the French business community, which plays a key role in the country's development – not least through the "Make in India" programme.
Political encounters at the highest level took place, tours were taken of French industrial firms' R&D and production sites as well as an Indian incubator, and Indian and French students were greeted.
The topics addressed with the Urban Development Minister Venkaiah Naidu included:
The growing role of the AFD (French Development Agency), which has had a base in India for eight years now and which, with almost €300m worth of annual commitments, is now a key development partner in India.
France's commitment to supporting the development of the three smart cities – Pondicherry, Nagpur and Chandigarh – to which it is devoting particular attention. Launched in 2014, the Smart Cities programme, to which various areas of French expertise are contributing, will channel €6bn in public funding into improving conditions in some one hundred Indian towns and cities. French companies are already hugely invested in this initiative.
The plans to build a new capital of Andhra Pradesh, Amaravati, which present significant opportunities for French companies.
The countless national initiatives undertaken by the Indian Government in terms of sustainable urban development.
Christophe Sirugue also met with the Finance Minister Arun Jaitley:
The minister praised the major reforms which the Indian Government has set in motion – particularly those aimed at simplifying tax and regulations. He confirmed that the introduction of a unified VAT rate across the territory from the spring of 2017 will mark a major step forward for our businesses.
Mr Sirugue drew attention to French companies' high level of commitment on the Indian market, where they are already the third largest investor. The Indian economy is growing rapidly and this is bringing with it no end of opportunities for developing our bilateral trade and for our cross-investment projects.
The matter of counter-terrorism and how it is being funded – a French priority of the G20 international forum – was also raised. Both ministers have committed to continuing discussions on customs cooperation and technical meetings will be arranged in this respect.
Lastly, Christophe Sirugue broached the renegotiation of bilateral investment protection agreements, which should now be done on the basis of a global agreement with the European Union. Both parties have agreed that the current bilateral framework must be safeguarded pending the signature of this new agreement.