Companies news • Actualités
Citroen Plans To Push Vehicle Leasing In India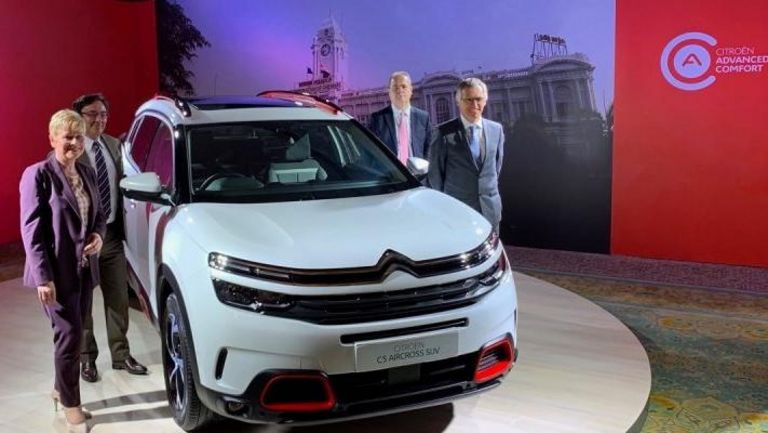 European automaker Groupe PSA, which is setting up a car manufacturing factory in Tiruvallur north of Chennai, has said it will push vehicle leasing in India.
Citroen, a brand owned by Groupe PSA will roll out its first SUV C5 Aircross in India assembled in India. It will then follow it with fully built cars in India with localisation levels of over 90%.

"Vehicle leasing is more than 50% of the market in Europe and even bigger in the US. It's still in infancy in India and we feel its best to push that part of the business for C5 Aircross," said Roland Bouchara, senior vice president — sales and marketing, India, PCA Automobiles India Pvt Ltd. (the Indian arm of Groupe PSA). It has partnered ALD for car leasing in India. "It's simple. You don't go through the hassle of owning a car. You just lease it and pay for what you use," he said.
The first phase of dealer roll out will start next month with the car maker identifying dealers for top 10 cities. "Our dealerships are half the size of existing ones and will be fully digitally ready. It is important that our dealer partners make money," he said. With the millennials and Gen Z giving a cold shoulder to car buying given their preference to shared mobility, vehicle leasing may help give a leg up to the auto sector.

The company will also roll out one new car every year from 2021 when its factory (which can make one lakh cars a year) is fully ready.

"Most of the mainstream segments will be covered in the new platform," said Bouchara
Source - Times of India
Image source - Auto.com (Informa Telecoms & Media Limited)