Communication - Press
Cabinet Okays Mobility Pact With France To Boost People-To-People Contacts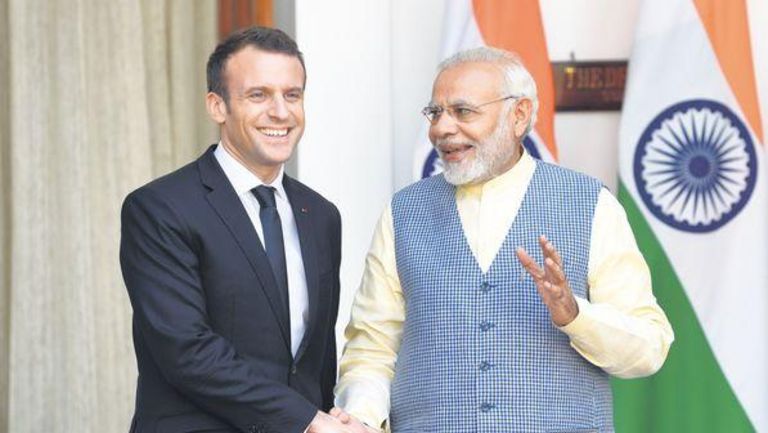 The agreement had been signed between India and France during French President Emmanuel Macron's visit to India in 2018 According to Indian government officials, the pact is the first between India and any European country, and therefore, is significant
The agreement had been signed between India and France during French President Emmanuel Macron's visit to India in 2018
According to Indian government officials, the pact is the first between India and any European country, and therefore, is significant
Skilled workers, students and academics from India and France could soon be able to live and work in each other's countries. The proposed mobility pact between the two nations on Wednesday received the approval of the Indian cabinet.
The agreement had been signed between India and France during French President Emmanuel Macron's visit to India in 2018. France, however, is yet to ratify the pact, awaiting the French parliament's consent.
According to Indian government officials, the pact is the first between India and any European country, and therefore, is significant. Recently, the Netherlands, Belgium, Luxembourg, the UK and Italy, too, have expressed their willingness to start talks on similar pacts, one official said, requesting anonymity.
"The agreement represents a major milestone in enhancing people-to-people contacts, fostering mobility of students, academics, researchers and skilled professionals, and strengthening cooperation on issues related to irregular migration and human trafficking between the two sides," said a government statement.
The cabinet meeting was chaired by Prime Minister Narendra Modi.
"The agreement is a testimony to India's rapidly-expanding, multi-faceted relationship with France and symbolizes the increasing trust and confidence between the two sides," it added.
The agreement was initially valid for seven years, but incorporates provisions for an automatic renewal and a monitoring mechanism through a joint working group, it said.
New Delhi's demand for skilled Indian workers to be allowed to work in Europe has been a major sticking point in talks with European officials under the umbrella of a long-negotiated free-trade pact, titled the India-European Union Bilateral Trade and Investment Agreement (BTIA).
India has been pushing for its skilled and qualified professionals, including IT workers, to be able to live and take up jobs in companies based in Europe. But governments in Europe, where migration is a hot political issue, have been emphasizing economic needs-based mobility of workers to plug, what they determine, as specific skills gaps.
"The EU has usually insisted that entry of workers will depend on the state of demand (of workers and professionals) rather than as an automatic economic right," said Biswajit Dhar, a professor on international trade relations, Jawaharlal Nehru University.
In 2016, India and the EU had agreed to hold a high-level dialogue on migration and mobility on a regular basis to reach an agreement on the matter. The two sides had also agreed on a EU-India common agenda for migration and mobility at the 13th India-EU Summit held in Brussels, in March 2016, to increase bilateral cooperation..
Source - Live Mint