Anil Ambani to get big slice of Rafale deal via Dassault JV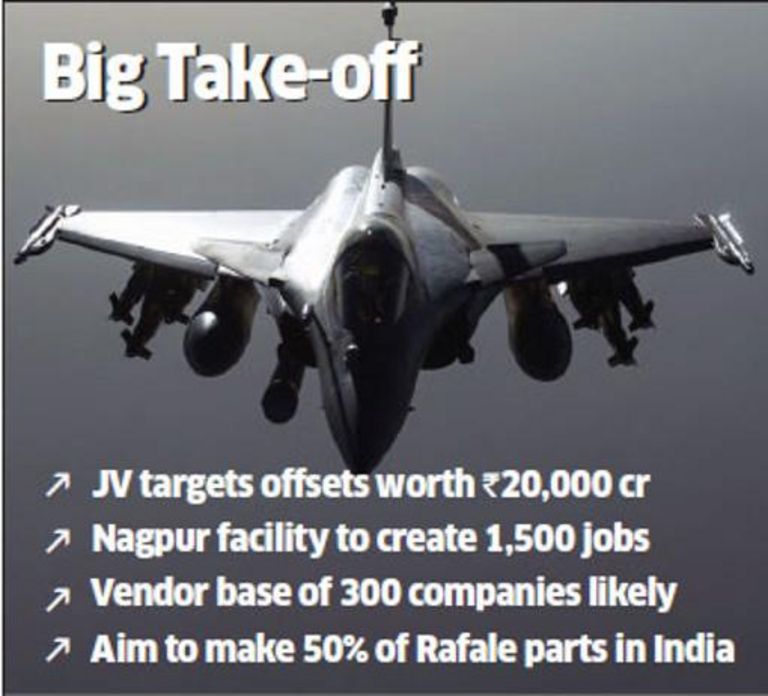 NEW DELHI: With a new joint venture announced with French aerospace giant Dassault Aviation, Anil Ambani's Reliance Group is set to get a big slice of the Rafale fighter jet deal and will target business worth Rs 20,000 crore as part of the offsets for the contract.
On Monday, Dassault and Reliance Aerospace announced the formation of Dassault Reliance Aerospace. Sources told ET that their plan is to set up a facility spread over 100 acres in Nagpur, with the JV looking at creating a complete supply chain for the Rafale fighter jet in India.
A joint release said the JV would be a key player in the execution of offset obligations" for the 7.87 billion euro contract for 36 Rafale jets.