Companies news
Agriculture, Food & Beverage sector to be new area of exploring synergy between France and India for Investment: IFCCI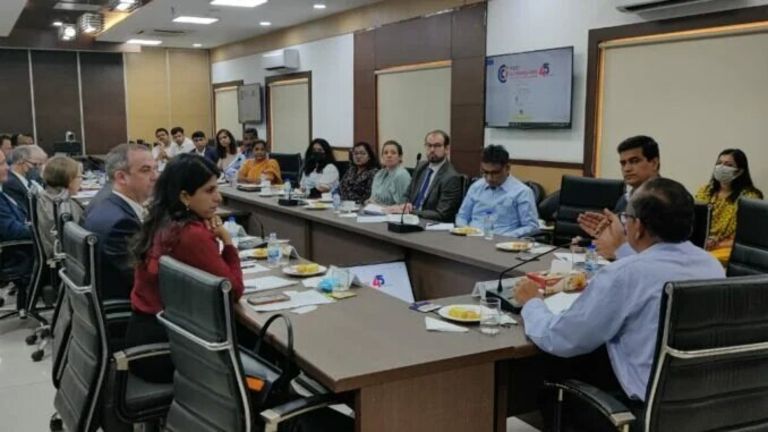 JAIPUR (TIP): The Indo-French Chamber of Commerce and Industry (IFCCI) has led a 30-member delegation comprising CEOs of French Food and Beverage manufacturers and exporters in interaction with the top official of FSSAI (Food Safety and Standards Authority of India) in Delhi on April 28.
The objective of the meeting was to create a dialogue between the French F&B Industry in India and the FSSAI to discuss issues and recommendations around food safety standards and regulations.
Addressing the high-level event, Arun Singhal, CEO of FSSAI said:
"FSSAI is working on harmonization of standards, capacity building, strengthening compliance and food testing eco-system to improve the scenario of food safety and nutrition in the country. We are happy to facilitate exchange of views to support ongoing and future cooperation for trade facilitation".
Ms Payal S Kanwar, Director General of IFCCI told the gathering,
"India is a key priority market for French companies in India and we have seen an impressive rebound in business since the pandemic as well as new expansion plans. The French agrifood sector is a major player in the French economy and there is a huge potential for more businesses to enter the Indian market. IFCCI and FSSAI is creating a conducive business environment for foreign players".
The closed-door roundtable meeting was attended by representatives of companies such as Andros, Decathlon, Fromageries Bel, Lesaffre, L'Opera Leadlinks, Louis Dreyfus, Mane, Monin, Pernod Ricard, Savencia Fromage and Dairy, Roquette, Soufflet, Lactalis as well as representatives from IFCCI, French Embassy, Business France and the EU Delegation in India. They deliberated upon the current FSSAI regulations, addressed key issues and challenges of member companies in food and agribusiness industry and also presented recommendations for ease of doing business in food and agribusiness industry in India.
Source : The Indian Panorama