Event report • Committees
2nd Banking And Finance Committee Meeting With BNP Paribas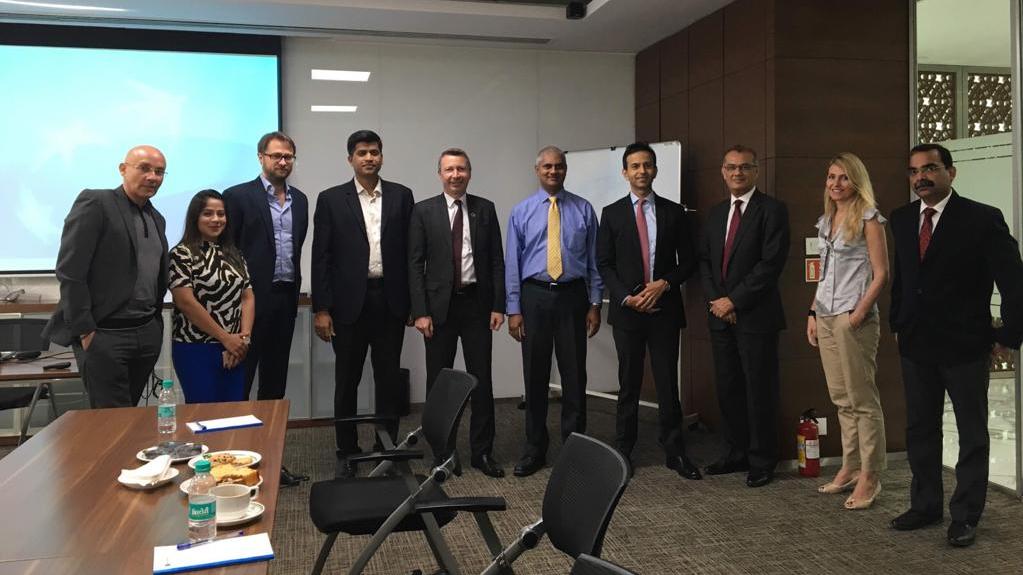 IFCCI Finance and Banking Committee was pleased to organize its 2nd Banking and Finance Committee with Chairman and Vice-Chairman, Mr. Nicolas Simon, Deputy CEO, SBI Mutual Fund (Chairman) and Mr. Anshumaan Gupta, Head of MNC Coverage, BNP Paribas India (Vice Chairman) on Friday, 22nd February 2019.
The objective of the meeting was to extend support in terms of sharing best practices, issues, sharing knowledge as to make this initiative a strong platform. This, therefore, will create an ecosystem of all finance-related organizations come together under one roof. The aim of the meeting was to gain from external experiences eg. Industry speakers, site-visits etc.
The committee meeting was based on the topic of Offshoring and outsourcing to Indiaas it has grown manifold in the broader financial services industry over the last 2 decades. The trend started with high volume-low value activities and gradually some of the most complex and high value tasks such as financial analysis, credit underwriting, insurance claim settlements, analytics, data mining, fraud algorithms, derivatives operations, asset management, portfolio modeling etc are now being conducted from Indian centers by a host of global financial corporations.

The event was graced by the presence of Mr. Umasankar Nistala (CEO, BNP Paribas India Solutions Pvt Ltd) who was the speaker for the day and shared her valuable insights with the audience.
We closed the interactive session with a networking Hi-Tea and a vote of thanks to BNP Paribas for hosting us.