PAN India : Webinar: Protecting IP During Pandemic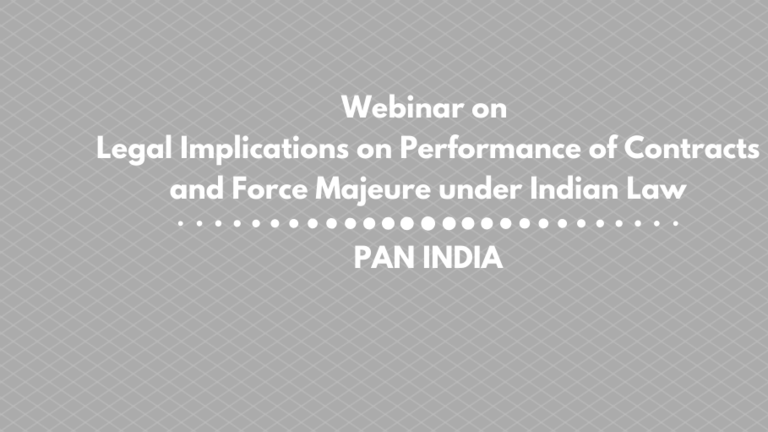 The Indo French Chamber of Commerce & Industry (IFCCI) organised the webinar: Protecting IP during Pandemic in association with K&S Partners.
DOWNLOAD A COPY OF THIS EVENT COVERAGE
The Indo-French Chamber of Commerce and Industry organised a webinar on Protecting IP during Pandemic in association with K&S Partners on Thursday, 23th April 2020.
Ms. Payal S Kanwar, Director General of IFCCI present the welcome address to the Speakers and participants.
The core session commenced by Dr. A Yamuna, Senior Associate, K&S Partners by introducing IP which has an impact on many inventions whose protection is action & time bound.
Mr. K Muthu Selvam, Senior Associate, K&S Partners presented the procedures of protecting IP and elaborated on Trade mark registry, IPAB and Courts.
Minutes of the meeting:
Session 1
Protection of IP during Pandemic: Interim measures of protection for existing IPs and emerging IPs.
Measures taken before lockdown – Public Notice Rule 6(6) Condonation can be sought with the statement of facts and petition.
Existing IPs – Complete from provisional, Request for Examination, Response to Examination Report, Hearing Submission, Annuity and Renewals, Statement, and evidence against an opposition.
Measures implemented with data assessment, consider research & examine IP strategy to identify potential inventions.
Emerging IPs – File and securing priority; scenario in other nations: US, UKIPO, EPO, WIPO, EUIPO.
Session 2
Extension of deadlines by IP Offices: EUIPO extended all time limits, Italy has suspended proceedings till June 2020, Canada IPO extended all deadline and IP Australia announced extension of time.
Public Notice by IPO – Adjournment of all Hearings, extension of time for submitting documents under Section 131 of Trade Mark Act, E-filling services remain unaffected
Trademark Registry – Publication of Accepted Trademark, Opposition of Trademark, Review of decision, Renewal of Trademark
IPAN and Courts cancelled all the scheduled Hearing in March 2020 and all High Courts have passed an order to extend the Interim Order respectively.
Supreme Court Order – SUO MOTU WRIT PETITION by the Supreme Court and extension of its hearings and proceedings in all courts across the country with the effect from 15th March 2020 till further orders by the Supreme Court of India.
Dr. Yamuna affirmed that the IP rights are secure and this is the time to conduct research and strategize the concepts. Think of novel operations, IT strategy and portfolio creations and analysis.
Mr. Muthu Selvam believed all online things are impactful and physical meetings are on hold. Just a pause and novel tine approach to work and enriching IP.
The session ended with an interactive Q&A discussion. We thank our organizers, speakers and participants for their kind support and participation.