Webinar • Event report • Webinar
PAN India : Webinar on Sustaining Healthy Teams
IFCCI in association with Ameliore Coaching organized a webinar on "Sustaining Healthy Teams" on Wednesday, 7th October 2020.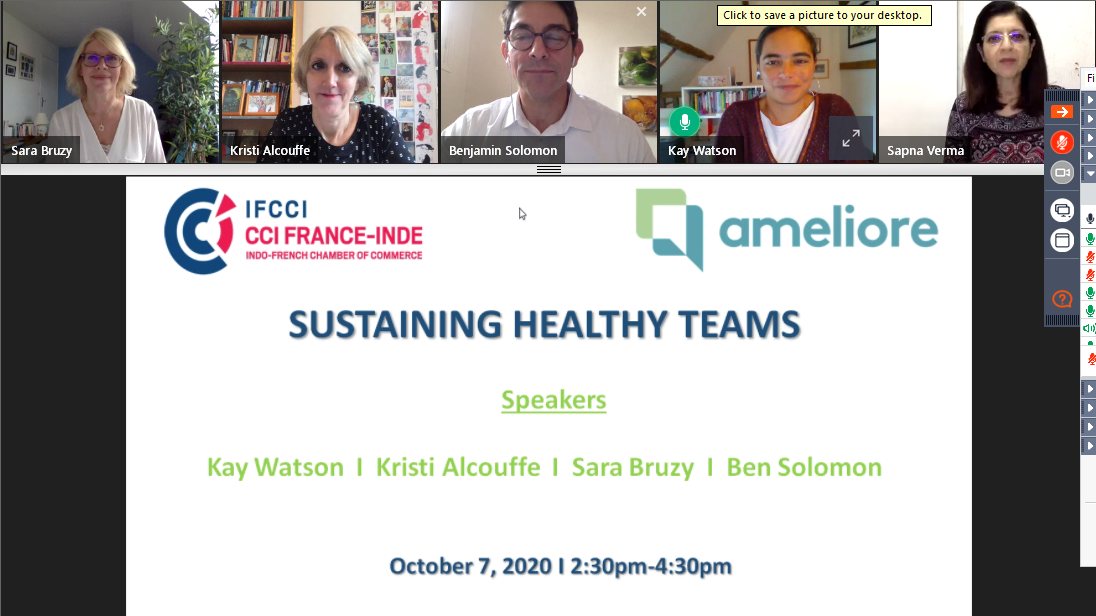 DOWNLOAD A COPY OF THIS EVENT COVERAGE
Ms. Sapna Verma, Head – HR & Recruitment Services, IFCCI, introduced the speakers, Kay Watson, Kristi Alcouffe, Sara Bruzy and Benjamin Solomon. Our speakers shared useful tips on sustaining healthy teams in an organisation. They shared their valuable insights on how to manage teams efficiently and create motivated teams. The session concluded with a Q&A round. It was a very interactive session.
If you are interested in organising a corporate training for your employees on "Sustaining Healthy Teams", please write to us at employment.service@ifcci.org.in.