Webinar • Event report • Webinar
PAN India : Webinar on Discovering Opportunities to Study in France
IFCCI in association with Join In Campus organized a webinar on "Discover opportunities to Study in France" on November 26, 2020.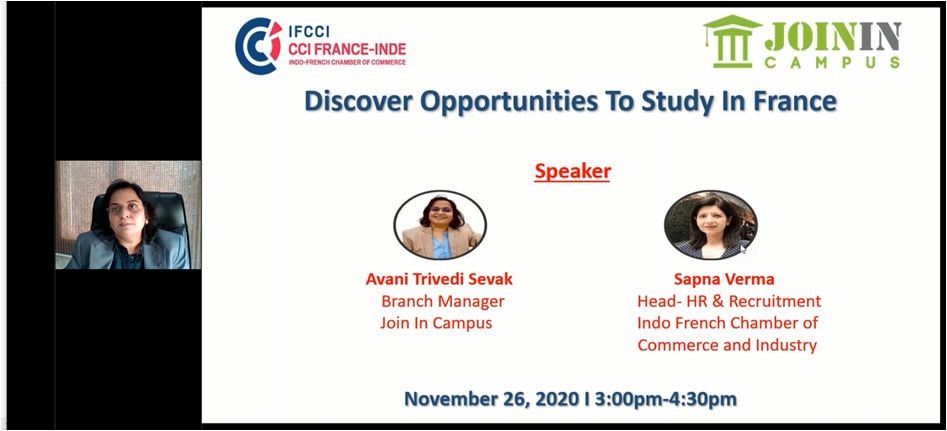 DOWNLOAD A COPY OF THIS EVENT COVERAGE
Our experts, Ms. Avani Trivedi Sevak, Branch Manager, Join In Campus and Ms. Sapna Verma, Head – HR & Recruitment Services, IFCCI, spoke about benefits to International students, Admission process, Internships, Scholarships, opportunities for PR, application process, visa and employment opportunities.
The session ended with an interactive Q&A session.
Read more about study Opportunities in France
https://lnkd.in/dBTh6k5