Communication - Press
'Important To Make Indian Hotels For Indian Travellers … Explore The Opportunities In Domestic Leisure And Luxury Market'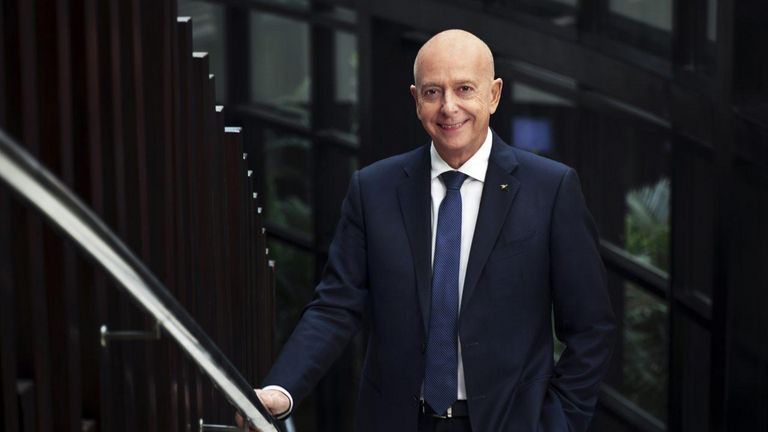 Tourism is often identified as a segment where India has natural advantages. It is also one which can potentially create many jobs. Jean-Michel Casse, Chief Operating Officer (COO) – India & South Asia, Accor, has been in the country for about a decade. In a conversation with Amin Ali, he talks about an important enabler of tourism, the hotel industry:
How do you see Indian hospitality market as compared to international markets?
Hotel chains in India are offering much more than what is being offered in the rest of the world. We have the ultimate technology, best of food and beverage concepts, best of the rooms, best of people and best of service. It can compare with any capital of the world. It is probably much better than what is happening in both the US and Europe. The brands in the US and Europe have much better products in Asia-Pacific than in their country of origin.
How did you adapt your service standards here?
In midscale or economy segment, the hotels in India have little to do with the same concept in rest of the world. The product offering, the service, the quality of food and the way the concept is adapted in India is not something you have in any part of the world. Guests are pampered in India. Same brands may not offer the same experience outside India. Indian hotels are the benchmark of hospitality. You may not get the same even in some high luxury hotels. The service staff in India does not know 'no' for an answer, and they somehow make things happen for guests. Simple things, your buffet may be served on your table. That may not happen in any other part of the world.
Has India arrived as a top destination for global hospitality brands?
India is getting there. It is expensive to build hotels in the key cities and right areas. Right locations can be unaffordable. The licensing process of under construction hotels was cumbersome and has increasingly improved, which has helped. We can apply online. It used to take a lot of time to build and open a hotel. Infrastructure is needed to support the hotel industry: air travel, airport and road development. Everything is being done to boost the sector. The base has now been set to facilitate it; we feel Indian hospitality's moment is here.
How does India fare in terms of the scale it offers?
An estimate says we have around 5,00,000 rooms in total available in India. Out of these, branded hotel rooms are a mere 1,30,000. These many rooms can be found in one major tourist city. When we compare it to other destinations, we are still at a nascent stage. Compare this to China that has around 20-30 million rooms. That is the potential we are looking at. Millions of new consumers coming into travel consumer space are creating new opportunities. We have a highway ahead of us and there is no limit to the number of rooms and the hotels that can come up.
What has stopped India from realising this potential?
Hotel operators need to be in India for long term and long run. We believe in the future and have knowledge that it doesn't go as fast as other markets. Once you open a hotel you are here for 30-50 years. There is population and supportive economy and all the key drivers are in place. We have not seen the turnaround yet.
What is the way forward for hotel industry in India?
One big satisfaction is to see that ideas such as small town connectivity and tourism boom plans that you discuss at various forums have been taken into account and now we see that what has to be done is being done. It is a market that is to be seen differently. Important thing here is to make Indian hotels for Indian travellers, explore the opportunities in domestic leisure and luxury market and focus on having large convention centres. That is one big segment missing in such a big economy. Most of the hotels are looking at huge convention facilities to attract international conventions to India.
Do homestays offer a challenge to hotels?
Our study shows that our customer average is 1.2 people and stay is 1.5 days compared to homestays where on an average there are 3.5 customers and stay is 2.7 days. It was a customer that was not coming to our hotel anyway. Homestays were to be about connecting with people, it was about emotional connect. It has been reduced to a financial transaction. You don't get to meet with anybody, it is just about entering the digits with no interaction with people. This is where we have a good card to play as hotels offer security, standard service and most important, people to interact with. We have people who have been trained to interact with people.