Event report • Webinar
IFCCI Energy Committee Virtual Networking Roundtable Session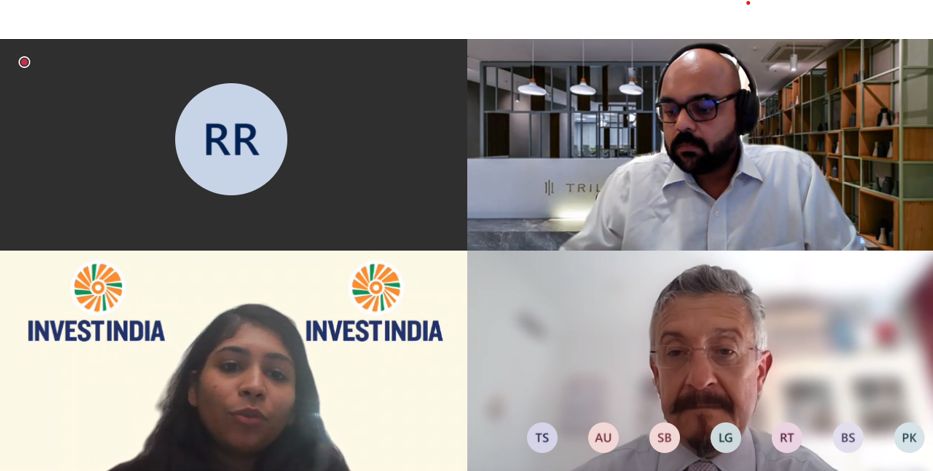 IFCCI organized its 1st Energy Committee Virtual Networking Roundtable session on 27th August 2021.
IFCCI organized a Virtual Energy Committee roundtable networking session on Friday, 27th August 2021. The session opened with welcome remarks by Ms. Payal S. Kanwar, Director General, IFCCI followed by a presentation on last year's activities by, Ms. Rishika Roy, Head- Committees & Events and welcomed the Committee leadership for this financial year - Mr. José Ignacio Sanz SAIZ, Chairperson and Country Chair India, Total Energies and Vice Chairperson Mr. Neerav Nanavathy, CEO & Country Manager , ENGIE India India Pvt. Ltd
Further, Mr. José Ignacio Sanz SAIZ, gave his remarks on the committee's agenda setting and work potential in the energy sector. This was followed by a roundtable Networking session and discussion of key topics, issues by the participants such as- Whitepapers, Conversations with State Authorities, Hydrogen, Biogas, Natural gas, monetization pipeline, transmission, smart metering, grid privatization and EV investments.
We thank Trilegal, the Annual Patron for IFCCI Energy Committee for FY 21-22.