A World Of Wonder: Germany, India And France Aim To Dazzle Dubai At Expo 2020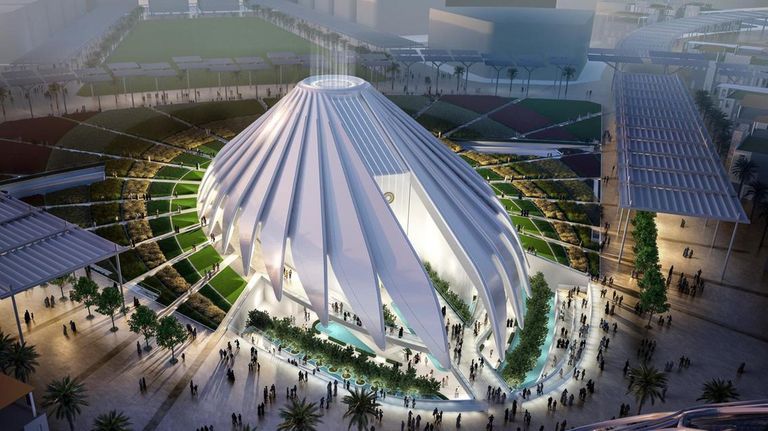 Armed with big budgets, governments aim to shine a light on their achievements when the global spectacle takes over Dubai in one year's time
Determined to make an impact, international governments have set aside millions in their efforts to impress at Expo 2020 Dubai.
With huge budgets and even larger ambition, officials hope their pavilions - some costing upwards of $50 million - will stand out from the crowd.
From Germany, one of the world's largest economies, to Monaco, a tiny city-state, authorities say the sizable investments will be well worth it.
The global event, described as "groundbreaking" by organisers, is set to draw more than 25 million visitors to the UAE over just six months.
"Expos have always represented a showcase of innovation and human inspiration," said Dietmar Schmitz, commissioner general of the German pavilion.
"In the 21st globalised century, growth does not result from industrial development but it is driven by interwoven ideas and connected people.
"Participation in every Expo represents for Germany an unrivalled chance to be able to contribute to these important fora…. with the aim of hopefully contributing to the progressing of humankind."
Expo 2020 Dubai will kick off on October 20 next year. World-leaders in science and innovation will descend on the city to soak up its vision and insight.
For its part, India has allocated a vast $50 million budget to build their elaborate exhibition with the help of a movie set designer.
The four-storey construction across a 1.2-acre plot will feature a gigantic image of Mahatma Gandhi and will be a permanent installation at the site.
"The aim is to use modern technology to convey an ancient civilisation and the dynamic new India," said Navdeep Suri, India's outgoing ambassador to the UAE.
"The creative inputs of a famous Bollywood personality who does major movie set designs will be welcome since his company runs cutting-edge digital projections."
Countries such as France also view the global exhibition as a platform for their companies to forge new partnerships.
For their Monet-inspired pavilion, officials will spend an estimated €28 million, twice the amount the country spent at the Milan Expo four years ago.
This time, however, more than 80 per cent of energy consumed by the site will be produced by colourful solar panels attached to its roof and façade.
Erik Linquier, chairman of Cofrex, the firm implementing the project, said the €20 million government allocation would be supplemented by contributions from French firms.
"For France, Expo 2020 will be an opportunity to showcase a bold and positive vision of tomorrow's world," said Mr Linquier.
"It will serve as a concrete tool for French companies and all those who innovate; a platform for boosting the international development of all stakeholders, particularly in Africa, the Middle East and Asia."
Expo budgets include the pavilion concept, construction, retail and food units, organisation of multiple events and the dismantling of the structure.
Participants such as Monaco have already put out adverts for staff, including guides, engineers and a sales team.
The principality's budget may be smaller at €9 million, but it has big plans for an extensive solar-powered structure.
"Our concept is to finish the core and shell of the pavilion by April 2020 in order for us to connect to the grid before the expo period," said Albert Croesi, commissioner general.
"This way we will be able to produce electricity with our solar panels for one year and use power to operate the pavilion during [the] six months."
The polygonal shape using photovoltaic panels evokes a kaleidoscope and the famous Le Rocher, or steep rock of Monaco that looks over the Mediterranean.
"It aims to show the many facets of the principality: characteristics, professions, multiple perspectives, diversity," he said.
With a resident population of just 36,000 people, Monaco will deploy design to show it is a smart city.
"Three main topics are reflected in all our messages of Monaco 360° through its history and tradition, science and research, luxury and hospitality as well as art and culture," Mr Croesi said.
"We believe that an event such as Expo 2020 Dubai is the perfect place to raise awareness, meet counterparts and share these environmental concerns."
Source : N Expo 2020