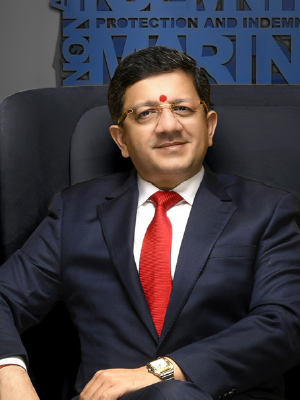 -Mr. Gautam Boda, Group Vice Chairman, J.B. Boda
Self and Company Introduction.
J.B. Boda Group, founded in 1943, is India's leading insurance and reinsurance broking conglomerate. Over seven decades, we have aimed to uncover what adds the most value to companies and worked with our clients to ensure they have a secure future.
We are proud to be recognized as industry experts for providing exemplary services such as Life & Non-Life Insurance, Insurance & Reinsurance Broking, P&l Services, Loss Surveys, Property Valuation, Actuarial Services etc.
Our steadfast commitment to service with Sincerity, Honesty, and Integrity is at the core of our operations—it is our organization's DNA and has fostered our reputation over seven decades.
With a global footprint comprising 10 offices, 34 offices pan India, business links in over 90 countries and over 1,000 industry specialists from several disciplines; along with strong collaborations with several international firms, we're well equipped to assist clients with the challenges of their specific industries and local markets.

What are the business and investment opportunities you see between India and France?
There has been a long-standing trade relationship between Indian & France. France has been the 11th largest foreign investor in India, with over 1000 French Corporates operating in India. With strong bilateral, political and trade relationships, we expect to further strengthen economic relationships between the two countries, thereby attracting new investments.

What are some of the key challenges faced by your industry in the Indian market as well as by your company specifically? Can you describe some of the strategies you've implemented to overcome these challenges?
As an Industry, we feel current and future times are very exciting & promising: Technology, New Investments, New products, etc. that has been helping the industry to further expand its reach and support the businesses in general. With the growth pace, it will be important for all of us to provide right platform to the current talent, hire & nurture new talent, adapt new Technology, share knowledge, etc.
What have been the biggest accomplishments of your company in last few years?
We are proud to be recognised internationally as a trustworthy Indian partner for Insurance & Risk Management.
How has IFCCI added value to your organization in India? Would you recommend other companies to join IFCCI as a member?
IFFCI has certainly provided us with an opportunity to understand more about the challenges and requirements of French companies in India/Indian companies in France, which helps us to be better prepared and equipped to serve them better.