IFCCI is organising a Webinar on Legal Implications on Performance of Contracts and Force Majeure under Indian law with Kochhar & Co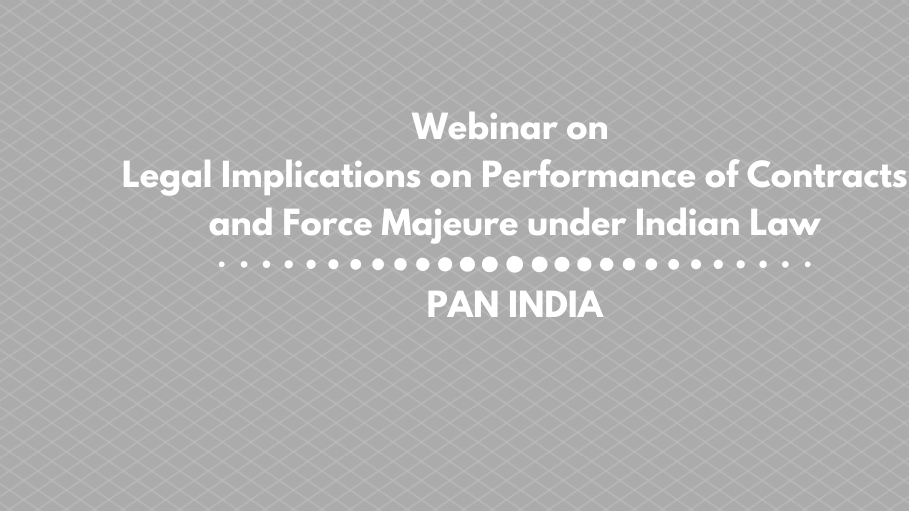 Indo-French Chamber of Commerce and Industry
(in association with Kochhar & Co.)
invites you for a
Webinar on Legal Implications on Performance of Contracts and Force Majeure under Indian law
as per the following schedule:
Date: Friday, 3rd April 2020
Time: 3:00 p.m. to 4:30 p.m.
Speakers:
1. Chandrasekhar Tampi, Senior Partner, Kochhar & Co. - Chandrasekhar is a Senior Partner in the Corporate Practice at Kochhar & Co.
2. Ankur Khandelwal, Partner, Kochhar & Co. - Ankur Khandelwal is a dispute resolution partner in the Delhi / Gurgaon offices of Kochhar & Co.
Kindly send in your confirmation to aarushi.gautam(@)ifcci.org.in at the earliest.
The webinar link will be shared upon receiving confirmation.