IFCCI with IESEG School of Management is organising a webinar on 'Innovate or Perish? Business model innovation in the era of Digital Transformation'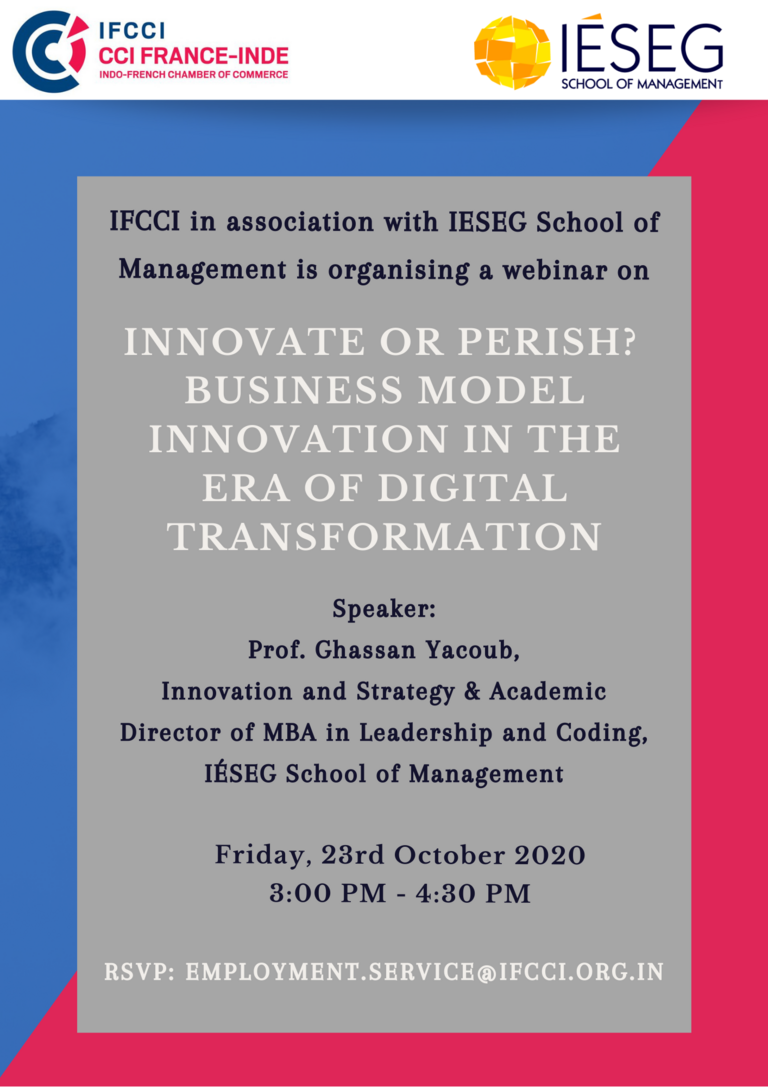 IFCCI in association with IESEG School of Management is organising a session on "Innovate or Perish? Business model innovation in the era of Digital Transformation"
This would cover:
- How to adapt, redefine, or innovate your business model in the era of digital transformation?
- Is innovation a must or a nice-to-have for all businesses?
- What are the opportunities and challenges of innovation in an increasingly complex, volatile, and blurring boundaries between technology and business?
- Is there an ideal time to introduce a new model to a business? And why did it work for some and not others?
Speaker:
Ghassan Paul Yacoub,
Academic Director and Assistant Professor of Innovation and Strategy
Date: Friday, October 23rd 2020
Time: 3:00 PM to 4:30 PM
There is no registration fees.
RSVP: employment.service(@)ifcci.org.in
*Limited seats only
Prior registration mandatory
We look forward to your participation!