An exclusive Seminar around decoding the Union Budget 2020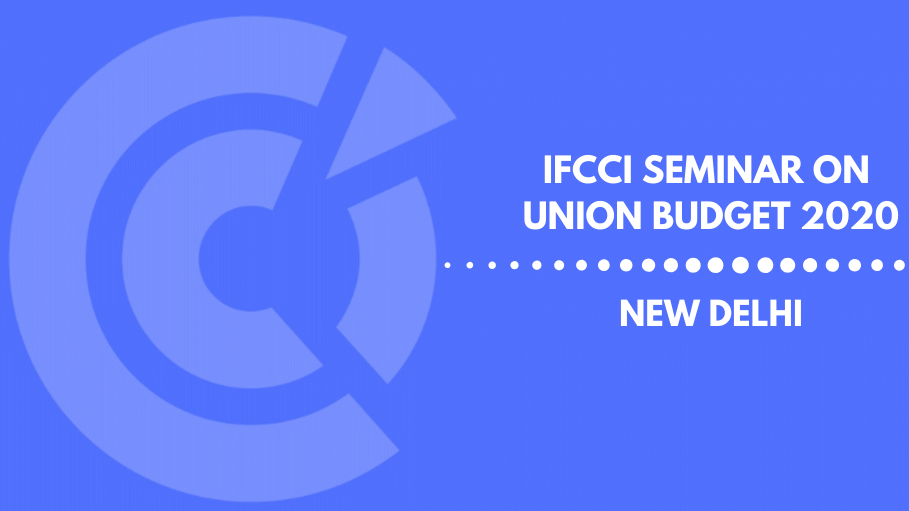 Indo-French Chamber of Commerce & Industry,
with the support of the Embassy of France in India,
is organizing
IFCCI Seminar on Union Budget 2020
as per the following schedule:
---
Date: Wednesday, 5th February 2020
Time: 9:00 a.m. - 11:15 a.m.
Venue: Embassy of France, New Delhi
---
The objective of the Session is to facilitate in-depth interaction on various announcements and implications of the Union Budget 2020. The Seminar will provide valuable insights into the Budget highlights. Eminent experts in the area of Economy and Finance shall be deliberating on the budget proposals and new policy initiatives of the Government.
The Seminar would include a Panel Discussion revolving around the perspectives and expectations of the business leaders from the new Budget.
---
Program:
9:00 a.m. - 9:30 a.m. : Arrival of Guests and Networking Breakfast
9:30 a.m. - 9:35 a.m. : Welcome Address by IFCCI
9:35 a.m. - 9:50 a.m. : Special Address by Service Economic Regionale (SER), Embassy of France
9:50 a.m. - 10:05 a.m. : Presentation on Key Highlights of Union Budget 2020 by Knowledge Partner
10:05 a.m. - 10:45 a.m.: Panel Discussion on Decoding Union Budget 2020
10:45 a.m. - 10:55 a.m.: Q&A
10:55 a.m. – 11:00 a.m.: Vote of Thanks
11:00 a.m. - 11:15 a.m. : Post event Networking
---
Kindly note that is a by-invite only event and since seats are limited, we request you to kindly RSVP at the earliest.

RSVP: aarushi.gautam(@)ifcci.org.in

---
*Strictly Restricted to CEOs/CXOs/CFOs/Managing Partners I Entry by Guest List only I Prior Registration is Mandatory