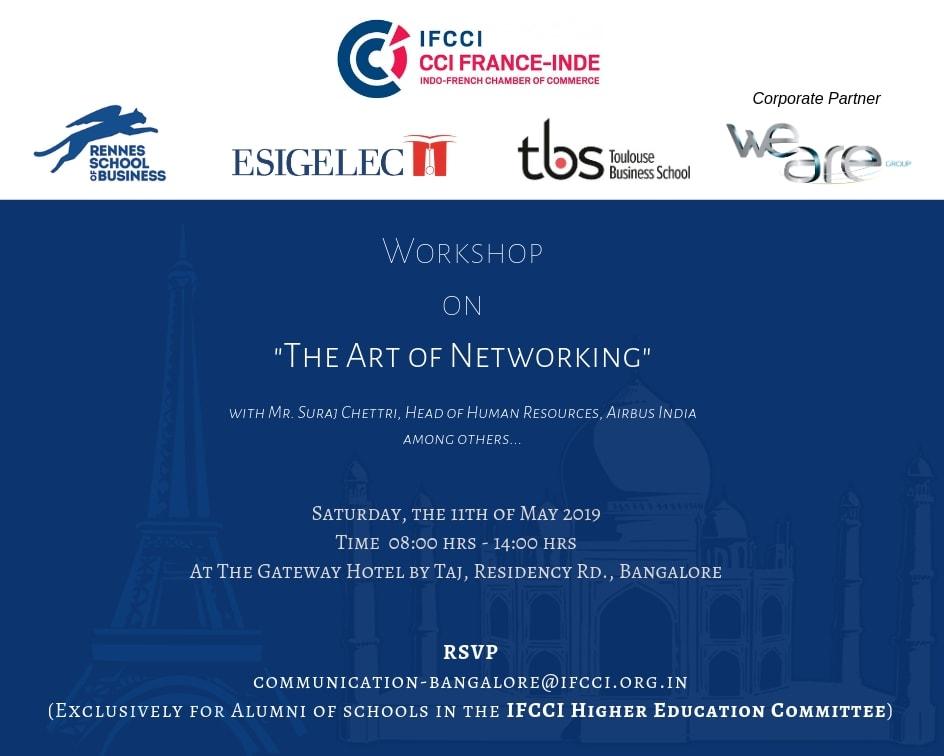 The Higher Education Committee of the Indo-French Chamber of Commerce and Industry is organising a breakfast led training workshop on "The Art of Networking", sponsored by Toulouse Business School, Rennes School of Business, Weare Group and ESIGELEC.
Robert Kiyosaki says, "The richest people in the world look for and build networks, everyone else looks for work."
THE ART OF NETWORKING
How does networking impact your career?
How to successfully network online?
How to make the most of networking events that you participate in?
Saturday, 11th May 2019 | 08:30 AM - 12:30 PM
The Gateway Hotel by Taj, Residency Rd., Bangalore

Participation Fee:

For alumni of sponsoring schools : 300 INR (All incl.)
For other participants : 750 INR (All incl.)
Prior registration and Payment mandatory.
RSVP to communication-bangalore(@)ifcci.org.in / employment.service(@)ifcci.org.in or call us at 080-6194 9749