Webinar • Event report • Webinar
PAN India : Webinar on How to increase your business through LinkedIN
IFCCI organized a webinar on 'How to increase your Business through LinkedIN on December 4, 2020.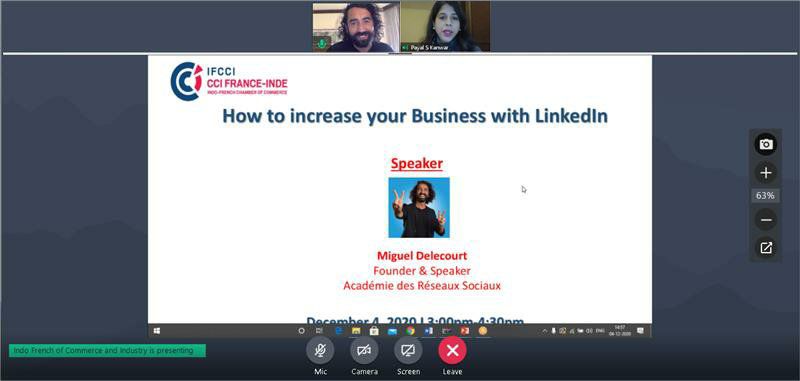 DOWNLOAD A COPY OF THIS EVENT COVERAGE
IFCCI organised a highly informative session on "How to increase your business through LinkedIn" by Mr. Miguel Delecourt on 4th December. Ms. Payal S. Kanwar, Director General, IFCCI welcomed the participants and opened the session.

Miguel shared very useful tips on business growth, how to gain views, and insights on LinkedIN communications for sales, marketing, communications and HR teams of organizations.
The session ended with very interactive Q&A session and was highly appreciated by the participants.

For more training and workshops, please contact employment.service(@)ifcci.org.in