Webinar • Event report • Webinar • Committee
PAN India : Webinar and Virtual Q&A session on Employment Laws & Employee Engagement during COVID-19
IFCCI's HR Committee organized a Webinar & Virtual Q&A session on Employment Laws & Employee Engagement during COVID-19 with Cyril Amarchand Mangaldas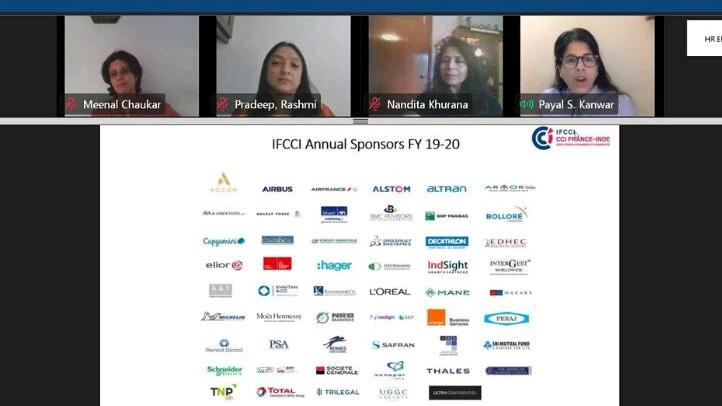 Download a copy of this event coverage
Ms. Sapna Verma, Head HR & Recruitment Services, IFCCI introduced the session and invited the Chairman of the IFCCI HR Committee, Ms. Rachna Mukherjee, CHRO, Schneider Electric, to welcome the Panellists. The Panellist Rashmi Pradeep, Partner, Cyril Amarchand Mangaldas, presented some informative and useful insights on employee hygiene & safety, salary and wages, leaves, lay-offs, labour laws, employment regulation during Covid-19. Nandita Khurana, Zone Head - legal (AIM), Director Public Affairs & Govt. Relations (India), Michelin, shared legal views from a corporate and practical perspective. Meenal Chaukar, CHRO, Legrand India, moderated the panel and Q & A session.

Ms. Payal S. Kanwar, Director General, IFCCI, gave the vote of thanks and shared the past activities and upcoming webinars of IFCCI.

It was an interesting Webinar with 100 participants, followed by an interactive Q&A Session.