Event report • Webinar
IFCCI Retail Committee Virtual Networking Roundtable Session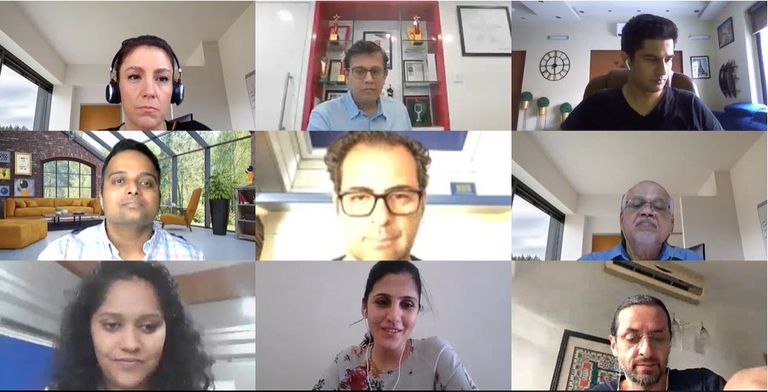 IFCCI organized its 1st Retail Committee Virtual Networking Roundtable session on 27th August 2021.
IFCCI organized its Retail committee virtual networking roundtable for on Friday, 27th August 2021. The session opened with welcome remarks by Ms. Payal S. Kanwar, Director General, IFCCI followed by a presentation on the Committee by Ms. Rishika Roy, and Ms. Shweta Pahuja.
The session was led by Chairperson Mr. Francois Arpels, Founder, Rise In and Brands & Beyond and Vice Chairs Mr. Satyen Momaya, CEO, Celio Future Fashion and Ms. Caroline Feroul, Country Manager India & Subcontinent, Cartier who shared their respective remarks and discussed the objectives of the Committee.
This was followed by the Roundtable networking and discussion on the committee's activities, prospective engagement topics and ideas for this financial year. Some of the key topics brought up were- issues & challenges in the retail sector post Covid, growth potential in tier-two cities, channel strategies for retailers, Indo-French Inclusive retail initiatives, Environmental sustainable governance, e-commerce policy, legal framework lobbying and imparting understanding of new regulations.
We thank Kochhar & Co. as an Annual Patron of IFCCI Retail Committee