Webinar • Event report • Committees • Webinar
HR Committee Meeting: Building Capability of HR Professionals
The IFCCI HR Committee organized a panel discussion on "Building Capability of HR Professionals" on November 20, 2020.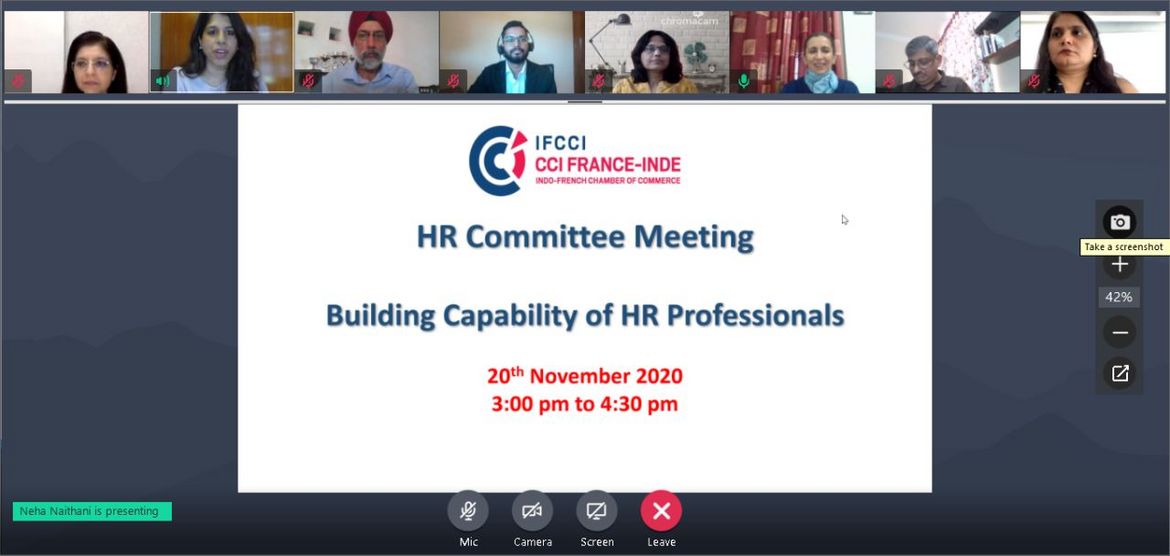 DOWNLOAD A COPY OF THIS EVENT COVERAGE
Ms. Payal S. Kanwar, Director General, IFCCI opened the session with a brief welcome, appreciated the work done by the IFCCI HR committee and informed the participants about upcoming IFCCI events.

Ms. Pallavi Tyagi, CHRO India, Capgemini & IFCCI HR Committee Vice Chairperson welcomed our panellists Mr. Tarandeep Singh, CEO Asia Pacific & Middle East, Aon Assessment Solutions, Ms. Vidya Murali, Director, Kubos, Ms. Swapna Desai, Head of Human Resources, BNP Paribas India, Mr. Shrikant Lonikar, Whole-Time Director & CHRO, Pernod Ricard India & IFCCI HR Committee Chairperson and Moderator Mr. Nirooban Rupathevan, Head of Human Resources, BNP Paribas GSO & IFCCI HR Committee Vice Chairperson.

Some of the key points of discussion were: The main focus areas for HR in the current time, importance of empathy vs sympathy, what are the major disruptions that we observe in the market and its impact on workforce.

For more details about IFCCI HR & Recruitments please write to us at employment.service(@)ifcci.org.in.