Members
Cooptalis raises 80 million euros and becomes "Anywr group" to accelerate its growth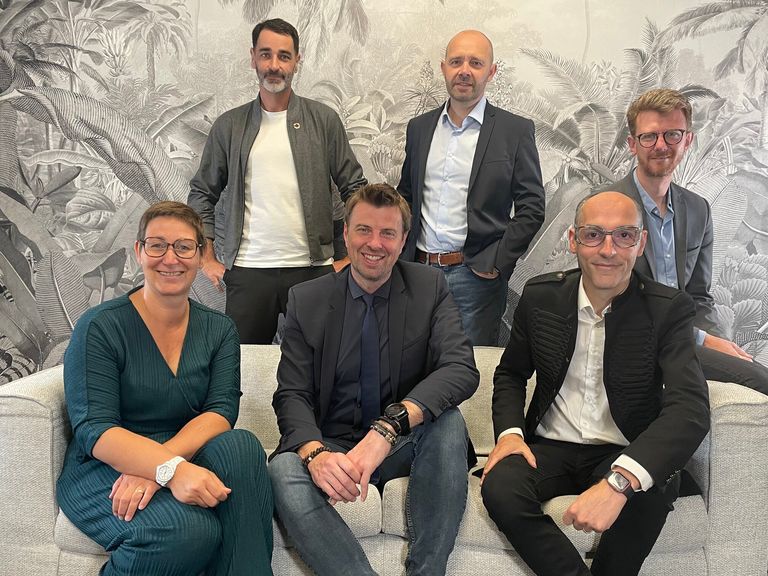 The group is embarking on a new phase of its development plan, equipping itself to tackle the talent shortage faced by businesses
Leading international recruitment and job mobility operator Cooptalis has announced that it has raised 80 million euros in a new funding round: the company's biggest to date. In this round, Cooptalis has partnered with Naxicap Partners and previous investor Eurazeo. To support this change in scope, its international ambitions, and its digital acceleration, Cooptalis has also decided to rename the group "Anywr".
An international rapid deployment leader
Following double-digit growth since it launched in 2013, the Anywr group is now present in 16 countries, operating with almost 300 local experts and a worldwide network of over 500 partners.
After multiple operations in 2019, the group continued its external growth in 2021 and 2022 with three acquisitions (Antares, Geneva Relocation and Expat Partners) extending its recruitment and mobility operations across Spain, Switzerland, India and China. To date, 30,000 talented professionals have changed their working lives using the group's services.
Clients who appreciate the quality of a 360° HR offering
Anywr has already worked with over 4,000 businesses (major companies and intermediate-sized enterprises). It is the only player to offer and rapidly combine all legal recruitment devices (permanent, freelance, services, interim, remote, etc.), all mobility catalysts (immigration, relocation, taxes etc.), and an extensive training catalogue (technology, languages, culture, etc.). As a result, it can adapt its talent selection to client emergencies in sectors seeing significant shortages (IT, life sciences, medical, HR etc.). This unique package and a focus on excellent service, the human touch and the power of digital are the group's strengths, which have made it successful.
Digital-first
The Anywr group has been part of the prestigious French Tech 120 for the past three years. It has also intensified its deployment of digital services for recruitment and mobility with three specialist recruitment platforms (Izyfreelance, anywr.io and anywr.life), plus a platform for umbrella company services (Izyportage). Since 2022, Anywr has offered subscriptions to its premium digital recruitment and mobility services through Anywr Pack. In May 2022, Anywr launched the first ethical CV-posting platform, with over 100,000 talented professionals registered in its communities.
The arrival of Naxicap investment fund
This fundraising is part of Anywr's reorganization around Naxicap Partners, alongside the historical investor Eurazeo. This new investment will allow Anywr to continue its global expansion strategy and carry out its development plan with three strategic foundations: internationalization, strengthening of the group's historical businesses and acceleration of new internal digital projects. The group aims to turn over 100 million euros in 2022, employ 1000 staff worldwide by January 2023 and turn over 400 million euros in 2024.
According to group co-founder and CEO Olivier Desurmont: "This new funding is a real vote of confidence in the Anywr group's strategy and positioning. We are set to accelerate the implementation of our strategic plan by consolidating our international deployment, particularly through external growth. We also plan to strengthen our unique position on the market with our 360° HR recruitment and mobility services and our talent training options. We want to balance and combine the human touch via our experts in local agencies with our digital services and increasingly smart and comprehensive technology ecosystem. We also have the chance to develop, in a secure way, the structure of our organisation to make the most of the opportunities offered by the gigantic market in front of us."
Anywr: a new brand ready to tackle international and digital challenges
The group has chosen Anywr as its new name to reflect its international digital flavour and universal calling. The change was introduced for some services a year ago with the launch of its talent applications and the anywr.io and anywr.life platforms, which have made the brand known in numerous countries. Anywr is short for the tagline "Anywork, Anyway, Anywhere, Enabler". "Anywr" is pronounced "any-whir" to rhyme with Enabler, the one who makes it possible to bring companies and talented professionals together where others may be cowed by the obstacles this entails.
"We want to be seen as a responsible global company, and above all as a provider of innovative solutions in a context where talent is increasingly pushing for flexibility," explains Olivier Desurmont, "With the pressure on recruitment set to further increase in shortage countries, national solutions will be needed. But they won't be enough. Anywr's international, flexible and innovative approach opens up a world of possibilities to help employers rise to the recruitment challenges they face."
A mission-driven company
In 2021, lead by the founders Olivier Desurmont and Gilles Lechantre, supported by the entire management team, the group reiterated its mission of "creating a professional world that's more responsible, more open and more streamlined" by becoming a mission-driven company (entreprise à mission) within the meaning of France's Pacte Act. Anywr has always been committed to doing good, promoting different programmes like Mercure (a refugee integration programme). The company aims to achieve B Corp status in the medium term to gain international recognition for its responsible and mindful approach, which is valued by staff and clients looking for expertise in ethical and inclusive recruitment and in circular mobility.
About Anywr
Since 2012, Anywr has been recruiting and supporting talent mobility for businesses worldwide. The company helps businesses struggling to quickly find rare talent and supports talent with job mobility and professional flexibility. The group was selected as one of France's 120 most promising start-ups to join the #FrenchTech120. It has a unique market position thanks to its comprehensive recruitment and headhunting HR solutions via a wide range of legal devices (direct recruitment, digital services companies, freelancers, umbrella company services), mobility solutions (immigration, relocation, and taxation) and training. With 23 agencies in 16 countries, Anywr has an expert local presence and a worldwide talent pool. Over 4000 companies have already worked with Anywr, and 30,000 talented professionals have changed their lives using its services. Driven by its values—engagement, diversity, boldness, and pleasure—Anywr is an innovative and responsible digital company that is committed to its communities and leverages its expertise and solutions to carry out projects in the fields of social integration and diversity. Anywr has recently become a mission-driven company (entreprise à mission). Find out more: http://anywr-group.com/. Read our latest news: https://www.anywr-group.com/fr/blog.