La lettre 2022
IFCCI is soon releasing the first 2022 issue of its much-awaited official magazine 'La Lettre' on 1st July 2022. This issue will be for the quarter April to June. The magazine will be published digitally & will carry information about the latest happenings in the Indo French business domain, a special "cover story" section, members' space, interviews, opinions and much more.
La Lettre has an outreach of close to 7000+ IFCCI contacts, 700 member companies, 7000+ daily website visitors & more than 65000 followers on IFCCI social media platforms.
The theme of this quarter's magazine is 'SUSTAINABILITY'
We would like to offer you advertising opportunities in this publication in the form of articles, interviews, infographics and advertisements based on the theme of the magazine.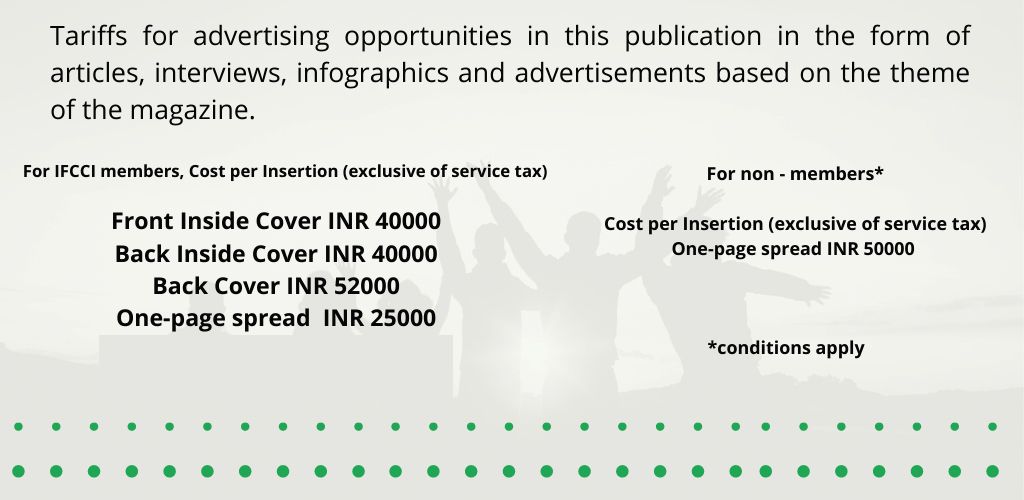 CONTACT HERE
For more details on tariff and ad placement, please contact here
Contact here