IFCCI in association with Rennes School of Business is organising a webinar on "The Art of Convincing".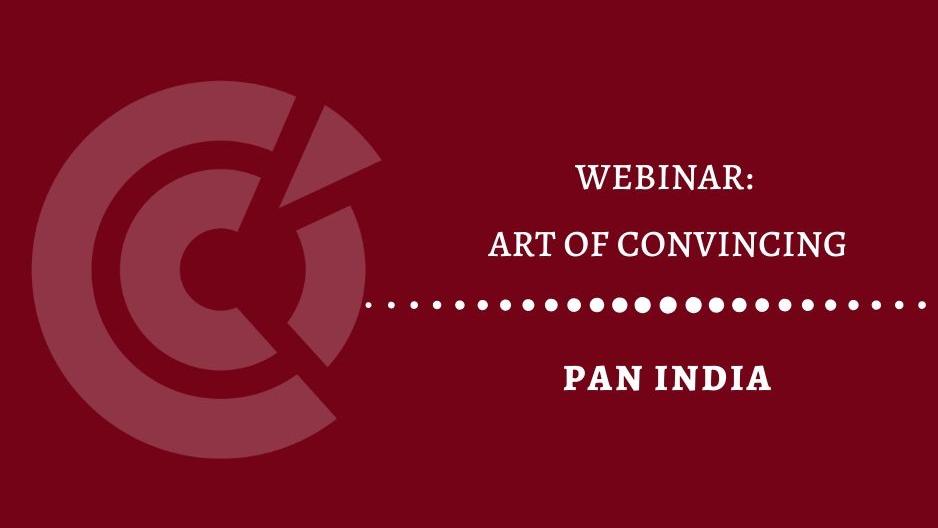 The Indo-French Chamber of Commerce and Industry (IFCCI) invites you for a webinar on The Art of Convincing in association with Rennes School of Business
Objective of the session:
In this workshop, Dr. Santiago Garcia will show the audience several psychological processes that end up influencing ours´ and others´ decisions. After a brief theoretical explanation of ten of the most pervasive biases in human decision making we will examine how these factors persuade us to make decisions in various manners and influence our decision making processes in business decisions, purchasing, communications and even our personal lives!
Speaker
Dr. Santiago Garcia,
Dean Global School,
Rennes School of Business
Date: Friday, 15th May 2020
Time: 3:00 PM to 4:30 PM
Participation Fees: INR 1000 (including GST)
RSVP: employment.service(@)ifcci.org.in
*Limited seats only
Prior registration mandatory
Webinar link will be shared upon receiving confirmation
We look forward to your participation!