IFCCI is pleased to organize a webinar on "Joint Ventures: Evolution & Challenges" on November 17, 2022 at 3.30 pm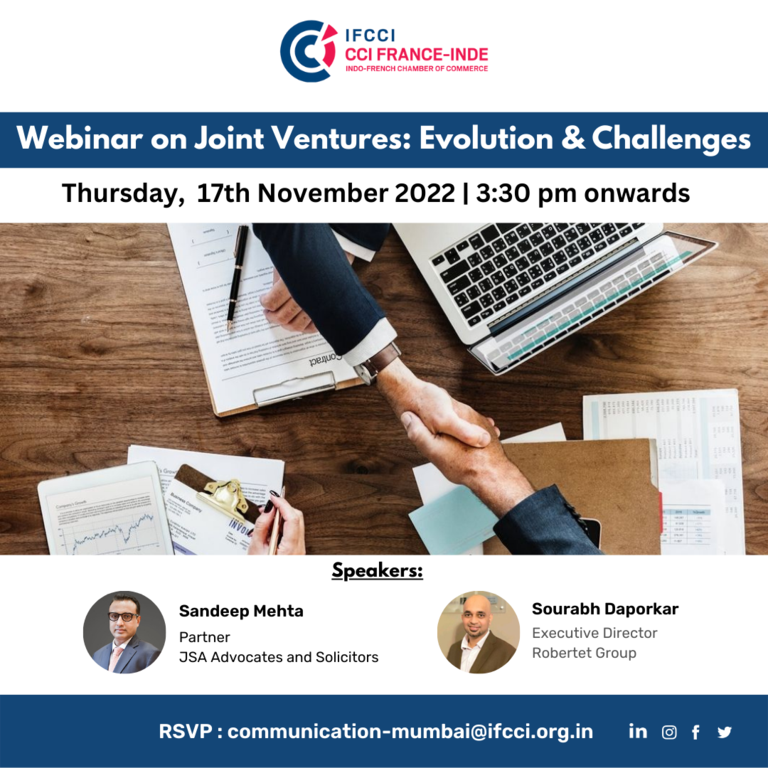 Joint venture is a business organisation where two or more individual, companies join hands to overcome the individual hurdle and gain a tactical advantage over the competitor in the market. In this session we will shed light on the evolution and challenges a venturer undergoes when one join hands to a pre-determined task in the form of new project of an existing firm or a totally new firm.
This webinar will answer the following questions:
What is Joint Venture?
Legal Considerations & Forms of Legal Entities
Stages of Establishing Joint Venture
How to find a right partner?
Due Diligence
Terms for Joint Venture - Key Challenges
Speakers of the event:
Prior registration is compulsory. To register kindly RSVP your details to communication-mumbai(@)ifcci.org.in
Looking forward to your participation!