IFCCI is pleased to organize a webinar on Corporate Social Responsibility applicability on Thursday, 21st July 2022 from 3:30pm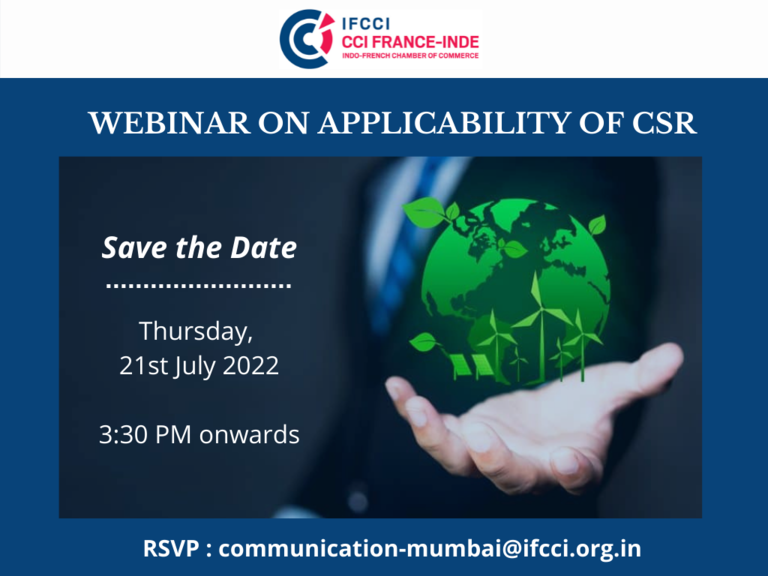 This webinar aims to showcase CSR projects with an Indian perspective and to recognize their efforts through this knowledge-sharing platform. It will further highlight the set up and functioning of CSR foundations and non-profit organizations that are at the forefront of sustainability; while we explore this concept of corporate social responsibility with the industry experts.
Speakers of the event:
Ms. Ashu Thakur, Founder & Chief Executive Officer, Ashu Thakur & Associates
Mr. Premal Gandhi, Founder & Partner of PGS & Associates
Mr. Jitesh Kakarea, Chief Financial Officer, Moet Hennessy
Details of the event:
Day and date: Thursday, 21st July 2022
Time: 3:30 pm
Platform: GoTo Webinar
Prior registration is compulsory. Click here to RSVP
For any queries, please write to communication-mumbai(@)ifcci.org.in
Looking forward to your participation!