IFCCI in association with Join In Campus is organising a webinar named 'Interested to study in France ?', giving information on why to study in France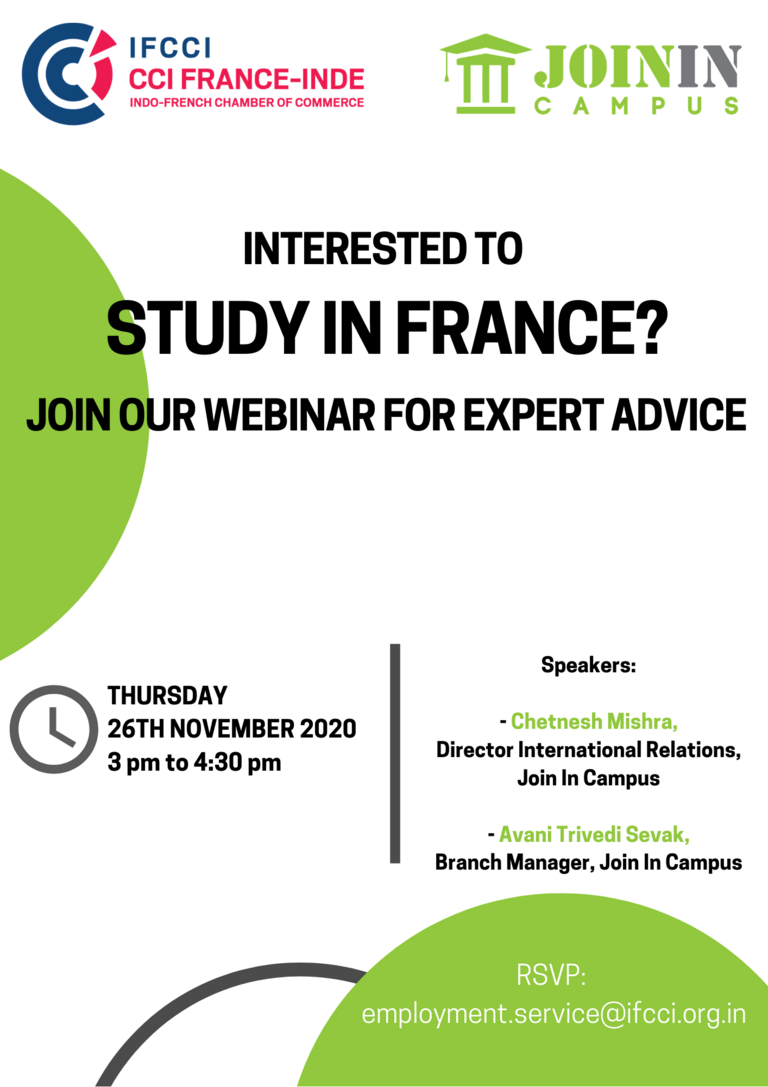 Interested to Study in France ?
Join the webinar organised by IFCCI in association with JOIN IN CAMPUS to learn about:
- Why to Study in France
- Information about Top Universities of France
- Admission process
- Scholarships information
About Join in Campus
Join In Campus Education Pvt Ltd is a World's Leading Ed-Tech Company specialized for France & Europe along with countries like Canada, the USA, UK, Australia, New Zealand across the globe. Join In Campus Education Pvt Ltd is a discoverer in the field of "Global Education" eliminating all the fables which are associated with "Studying Abroad" and bringing the concept of overseas education at the doorstep of every student at affordable fees without any tedious procedure.
More details on : https://www.joinincampus.com
Speaker:
1. Chetnesh Mishra,
Director International Relations at Join In Campus
2. Avani Trivedi Sevak
Branch Manager at Join In Campus
Date: Thursday, November 26th 2020
Time: 3:00 PM to 4:30 PM
There is no registration fees.
RSVP: employment.service(@)ifcci.org.in
*Limited seats only
Prior registration mandatory
We look forward to your participation!