IFCCI under the aegis of the IFCCI Logistics and Maritime Committee is organizing an interactive session for Members Pan India.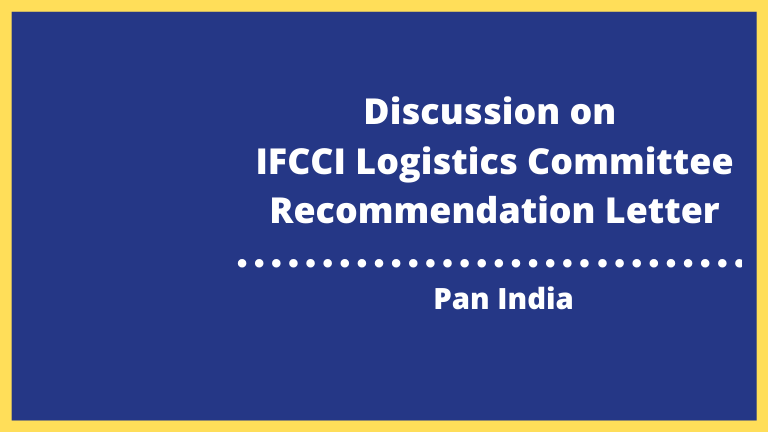 The IFCCI Logistics and Maritime Committee
invites you for a web conference meeting
to discuss issues related to supply chain and finalise the first draft of the recommendation letter to be presented to the authorities.
Agenda: Discussion on the recommendation letter
Date: 14th May 2020, Thursday
Time: 4 p.m. - 5 p.m.
Prior registration mandatory
Webinar link will be shared upon receiving confirmation
We look forward to your participation!