IFCCI is organizing a webinar on"Growth Drivers & Current Technology Trends in Indian Healthcare" in association with Nexdigm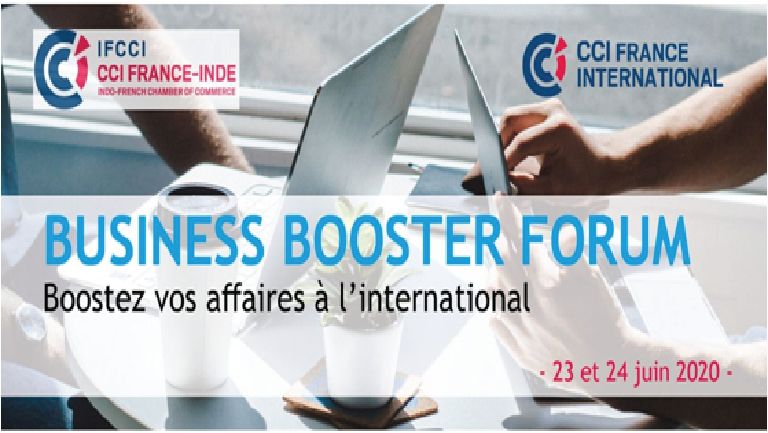 The Indo-French Chamber of Commerce and Industry,
in association with Nexdigm
is organizing a
Webinar on
Growth Drivers & Current Technology Trends in Indian Healthcare
during the 1st Edition of the Business Booster Forum organized by CCI France International
on
Wednesday, 24thJune
from 1:30pm to 2:30 pm
Discussion Points
As the health care industry is looking to bend the cost curve and improve care quality, there is an opportunity to adopt advanced technologies as part of future strategies for health tech innovators. To highlight these developments, our knowledge partner, Nexdigm will present a macro-economic perspective of the healthcare sector in India, the current opportunity and showcase how technology is evolving and being used in this sector in India today.
Agenda of the webinar would be as follows
10:00-10:05: Welcome and introduction by IFCCI
10:05-10:25: Presentation of the market and the opportunities of the health sector in India by Mr. Ravi MENON, Senior Business Advisor, APAC Healthcare, Nexdigm
10:25-10:35:Testimonial by Mr Charles BILLARD, CFO, Sanofi India
10:35-10:45:Testimonial by M Prabhdeep SINGH, CEO and Co-Founder of Stanplus
10:45-11:00: Q&A
Speakers' Profile: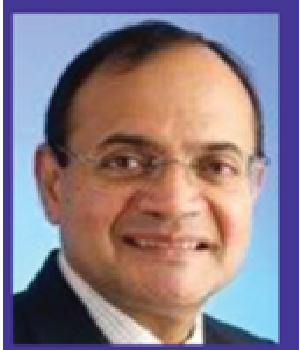 Ravi Menon - Senior Business Advisor, APAC Healthcare, Nexdigm
Ravi has extensive international experience spanning India, Southeast Asia, Greater China, South Korea, and the Middle East in pharmaceutical, medical device, and consumer product industries.Ravi spent over 21 years at Allergan Inc. and built very strong businesses in Ophthalmology, Aesthetics, and Neuroscience. In his last role with Allergan, Ravi was the Vice President and Managing Director (India and South East Asia). Additionally, he served as a Director on the boards of various Allergan entities in the region.Ravi, a pharmacy graduate from Mumbai, began his career in India as a Management Trainee in 1978 after completing his post-graduate studies in management from the Indian Institute of Management Ahmedabad (IIM A).Ravi was General Manager, Marketing for Wipro Consumer products when he left the organization in 1993 to return to the pharmaceutical industry and join Allergan.With Nexdigm (SKP), Ravi is responsible for expanding the firm's presence in South India, with a special focus on Bengaluru and Chennai, and for strengthening the service delivery for the healthcareindustry in the Asia-Pacific region, including India.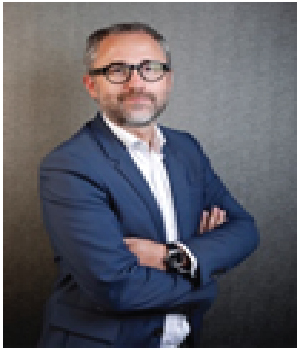 Charles Billard- Chief Financial Officer, India & South Asia- Sanofi India
Charles Billard was appointed as the Chief Financial Officer for South Asia inJuly2018.Charles joined Sanofi in 2014 as the Head of Strategy and Business Development for Global ConsumerHealthcare Division. Since 2016, Charles has been heading Financial Planning & Performance department for the General & Emerging Markets Global Business Unit (GBU). Prior to Sanofi, he spent 9 years in Strategy Consulting with The Boston Consulting Group. Charles has a Master's degree from Ecole Centrale Paris engineering school.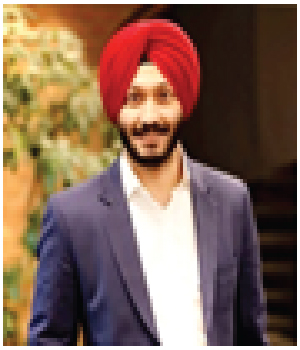 Prabhdeep SINGH–CEO/ Co-Founder of Stanplus
Stanplus, supported by Kalaari capital, and INSEAD Angels,is a leading Medical Transportation Company with the most updated technologies, protocols and infrastructure to help make Indian Emergency Response, and Non-Emergency Transport better, faster, and more empathetic. Mr. Singh is a trained pharmacist and has worked for 5 years in Glenmark Pharmaceuticals.Post Glenmark, Prabhdeep did his MBA from INSEAD, France; and graduated with an offer to join Boston Consulting Group in Brazil. He then took off to Hyderabad where he co-founded StanPlus with two of his INSEAD batchmates.He is part of Forbes 30 under 30 list for 2018, and Entrepreneur Magazine's35 under 35 list for 2018. He was selected by the Yunus Foundation to be part of the Impact Accelerator in 2017.
Prior Registration is mandatory
Participation is restricted to French companies in Healthcare sector.