IFCCI in association with Khaitan & Co is pleased to organise a panel discussion on Cyber Security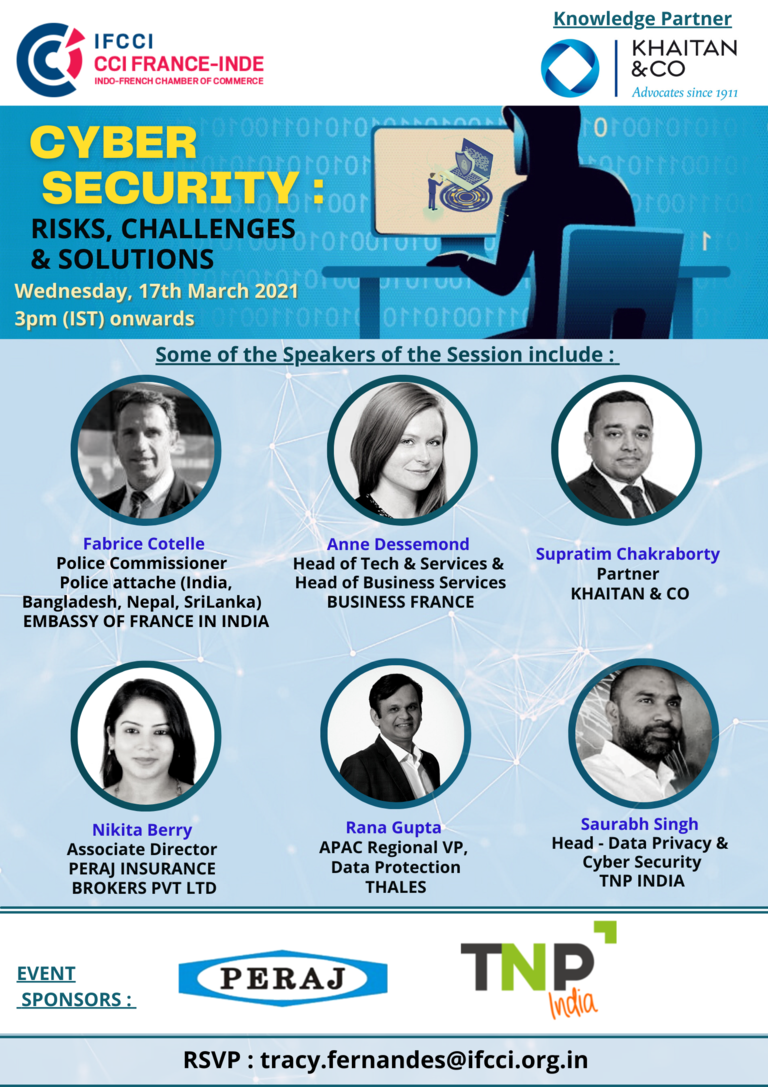 IFCCI in association with Khaitan & Co is organizing a webinar on "Cyber Security : Risks, Challenges & Solutions"
Most companies don't look beyond market opportunities and business models when it comes to defining their business plans. The reality however is that it is critical to consider the risk factors that make it harder for companies in the current scenario to achieve their outcomes. Becoming sensitive to risks could help companies build better resilience measures and take mitigating actions that could stand in the way of their operations, infrastructure, supply chains and customer interactions. In this webinar the insights and perspectives shared on these rapidly evolving risk areas will help you in evaluating and devising your company's future business plans in India.

Appended are the details of the event:
Link to join the webinar will be shared upon registration
Request you to RSVP with the following details to: tracy.fernandes(@)ifcci.org.in ; communication-mumbai(@)ifcci.org.in
Name:
Designation:
Company Name:
Contact Number:
Who should Attend: Decision makers, Risk and Compliance Officers, Planning & Strategy Heads, Legal Counsels
Looking forward to your participation.